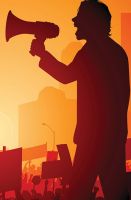 Revd Fr S D P Selvan
| | |
| --- | --- |
| Gender: | Male |
| Location: | North, Sri Lanka |
| Occupation: | Priest |
| Experience on Earth: | 50 Years |
| Experience on OwnQuotes: | 1 Years 3 Months |
| Short Bio: | I am a religious social activist. |
Revd Fr S D P Selvan Quotes
1-3 of total 3 Quotes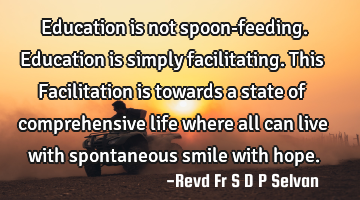 Education is not spoon-feeding. Education is simply facilitating. This Facilitation is towards a..
New Year is simply an opportunity to live for the betterment. New Year is merely an opening to..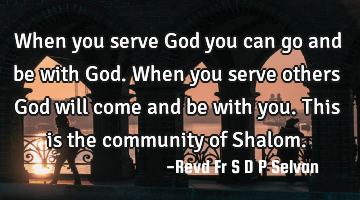 When you serve God you can go and be with God. When you serve others God will come and be with you...
next