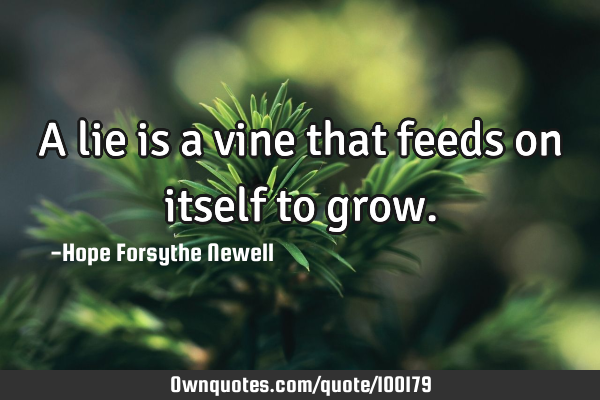 A lie is a vine that feeds on itself to grow. -Hope Forsythe Newell
Published On: January 18th 2017, Wednesday @ 9:47:07 AM
Total Number of Views: 115
Categories: Freedom God Truth War Wisdom
More Quotes Like this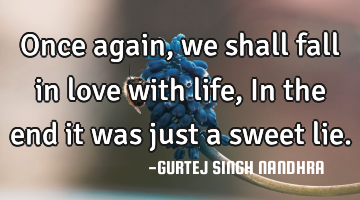 Once again, we shall fall in love with life, In the end it was just a sweet..
Philosophy Truth Wisdom One liners lie
Love
Life
Lie
Cowards aren't those who speak truth without fear; weaklings are those who jump from truth to lie..
Truth
Fear
Face
Lie
Speak
The secret of a beautiful lie lays in an ugly..
Philosophy Short Truth Witty Wisdom
Truth
Beautiful
Lie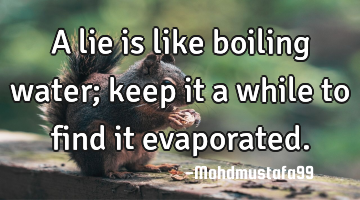 A lie is like boiling water; keep it a while to find it..
Short Truth Wisdom One liners lie
Keep
Find
Lie
Water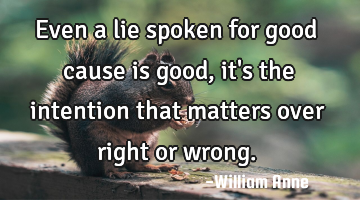 Even a lie spoken for good cause is good, it's the intention that matters over right or..
Wrong
Cause
Lie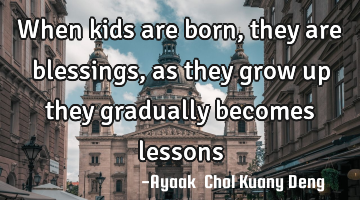 When kids are born, they are blessings, as they grow up they gradually becomes..
Born
Grow