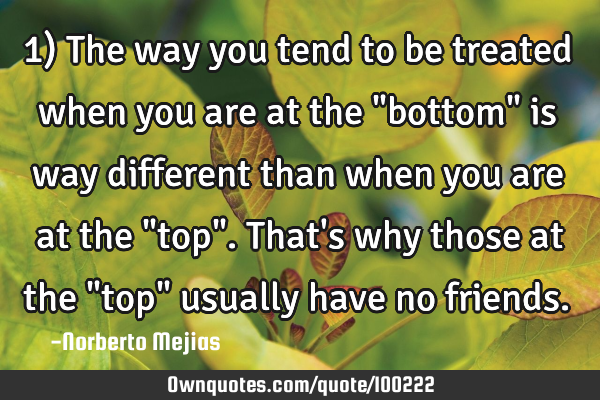 1) The way you tend to be treated when you are at the "bottom" is way different than when you are at the "top". That's why those at the "top" usually have no friends. -Norberto Mejias
Published On: January 18th 2017, Wednesday @ 4:20:59 PM
Total Number of Views: 88
Categories: Wisdom
More Quotes Like this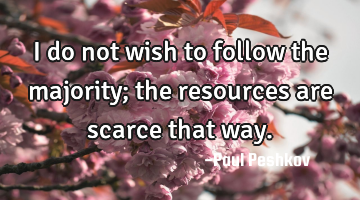 I do not wish to follow the majority; the resources are scarce that..
Courage Creativity Inspirational Life Opportunity
Way
Wish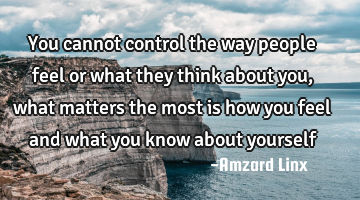 You cannot control the way people feel or what they think about you, what matters the most is how..
Confidence Goal Imagination Inspirational Wisdom
People
Know
Way
Think
Feel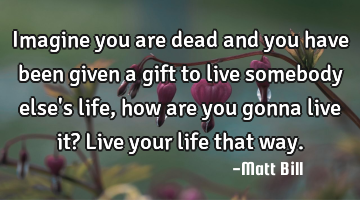 Imagine you are dead and you have been given a gift to live somebody else's life, how are you gonna..
Life
Way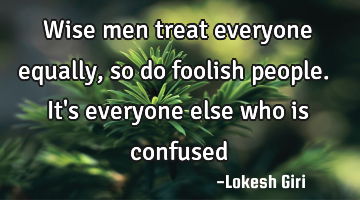 Wise men treat everyone equally, so do foolish people. It's everyone else who is..
People
Men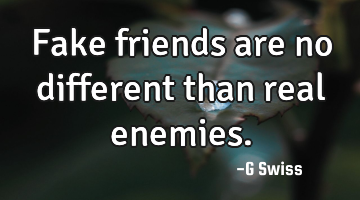 Fake friends are no different than real..
Friendship Hate Inspirational Life Wisdom
Different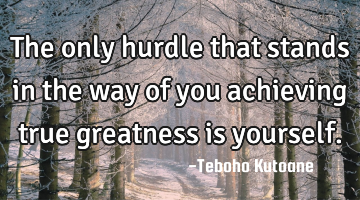 The only hurdle that stands in the way of you achieving true greatness is..
Change Dreams Goal Leadership Success
Way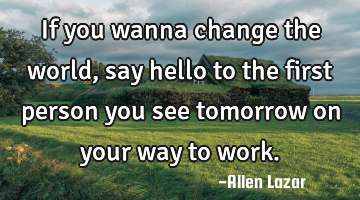 If you wanna change the world, say hello to the first person you see tomorrow on your way to..
World
Way
Change
Work
Tomorrow
The effective way to learn spoken language is to know how to engage in a conversation with..
Know
Way
Learn
Different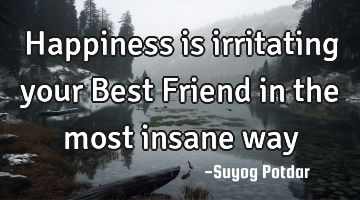 Happiness is irritating your Best Friend in the most insane..
Friendship Funny Love Romantic Short
Way
Happiness
Friend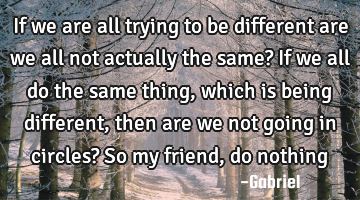 If we are all trying to be different are we all not actually the same? If we all do the same thing,..
Being
Friend
Different
Trying