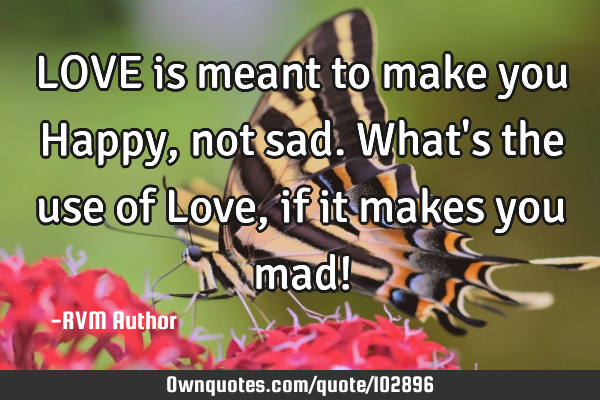 LOVE is meant to make you Happy, not sad. What's the use of Love, if it makes you mad! -RVM Author
Published On: February 13th 2017, Monday @ 11:07:09 PM
Total Number of Views: 73
Categories: Inspirational
More Quotes Like this
Love isn't just the intensity of emotion that you feel for the other person. Love is the ability to..
Love
Feel
Happy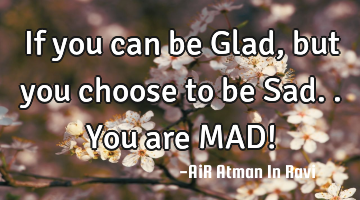 If you can be Glad, but you choose to be Sad.. You are MAD!..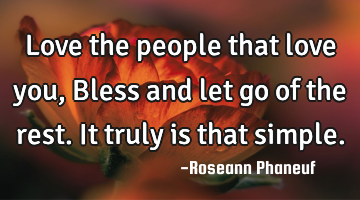 Love the people that love you, Bless and let go of the rest. It truly is that..
Desire Dreams Happiness Love Peace
Love
People
Love will die if held too tightly , love will fly if held too..
Love Philosophy Relationship Short
Love
Die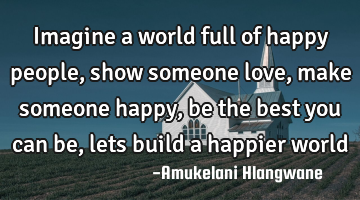 Imagine a world full of happy people, show someone love, make someone happy, be the best you can be,..
Change Dreams Friendship Happiness Hope
Love
People
World
Happy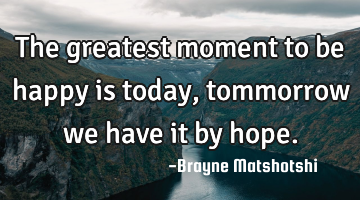 The greatest moment to be happy is today, tommorrow we have it by..
Hope Inspirational Short Wisdom
Happy
Today
Hope
Moment