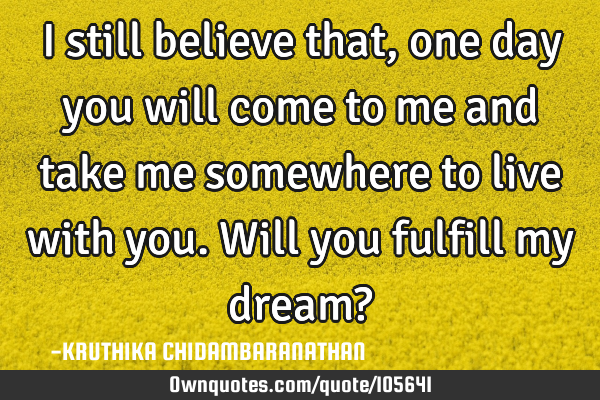 I still believe that,one day you will come to me and take me somewhere to live with you.Will you fulfill my dream? -KRUTHIKA CHIDAMBARANATHAN
Published On: March 21st 2017, Tuesday @ 7:07:46 AM
Total Number of Views: 76
Categories: Heart Love Marriage Truth
More Quotes Like this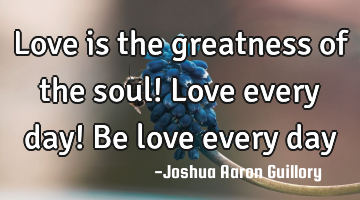 Love is the greatness of the soul! Love every day! Be love every..
Freedom Happiness Heart Love Peace
Love
Day
Soul
Religion is where others tell you what to believe, how to live, what is 'truth'. Being true to..
Life
Being
Truth
Believe
Religion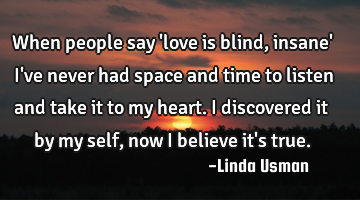 When people say 'love is blind, insane' I've never had space and time to listen and take it to my..
People
Time
Heart
Believe
Self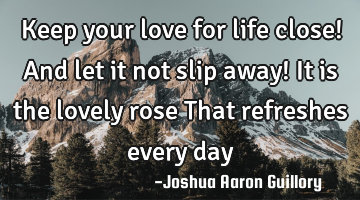 Keep your love for life close! And let it not slip away! It is the lovely rose That refreshes every..
Freedom Happiness Love Peace Truth
Love
Life
Day
Keep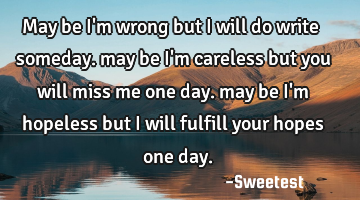 May be I'm wrong but I will do write someday. may be I'm careless but you will miss me one day. may..
Day
Wrong
Miss
The great four letter word ever that connote from my heart to your soul is L-O-V-E on this day..
Hate Heart Love Philosophy Truth
Heart
Day
Change
Soul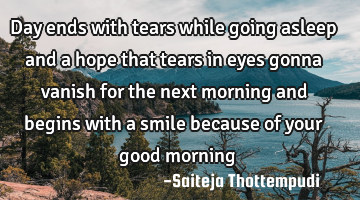 Day ends with tears while going asleep and a hope that tears in eyes gonna vanish for the next..
Desire Heart Life Love Patience
Day
Smile
Hope
I'm not afraid to die.. just that today is not a good day to..
Day
Today
Die
Afraid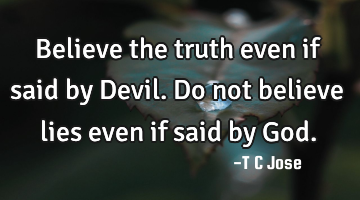 Believe the truth even if said by Devil. Do not believe lies even if said by G..
God
Truth
Believe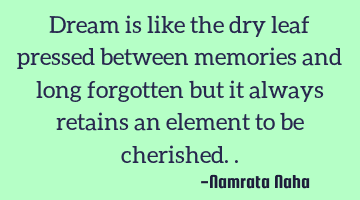 Dream is like the dry leaf pressed between memories and long forgotten but it always retains an..
Dreams Life Loneliness Love Philosophy
Dream