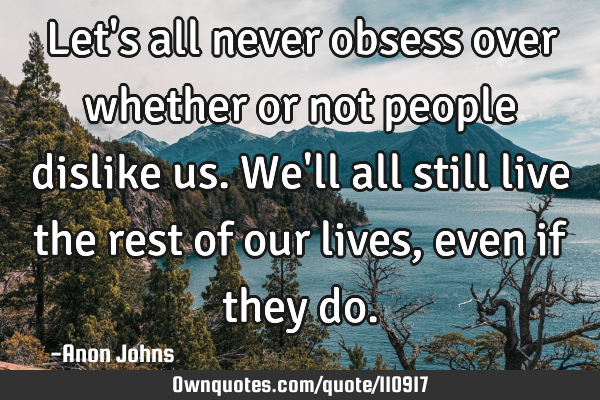 Let's all never obsess over whether or not people dislike us. We'll all still live the rest of our lives, even if they do. -Anon Johns
Published On: June 01st 2017, Thursday @ 3:25:08 PM
Total Number of Views: 117
Categories: Beauty Change Confidence Courage Desire Faith Freedom Friendship Goal Happiness Hope Inspirational Life Loneliness Optimism Patience Peace Philosophy Relationship Short Success Time Truth Witty Wisdom Fear
More Quotes Like this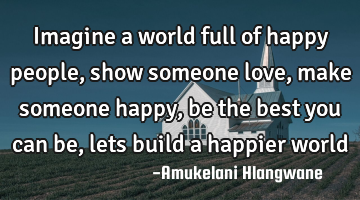 Imagine a world full of happy people, show someone love, make someone happy, be the best you can be,..
Change Dreams Friendship Happiness Hope
Love
People
World
Happy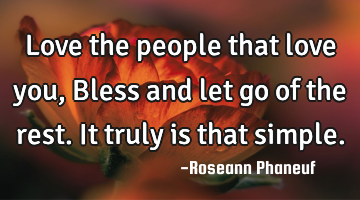 Love the people that love you, Bless and let go of the rest. It truly is that..
Desire Dreams Happiness Love Peace
Love
People
Be careful when you put your mouth on people. What they're going through today that you're..
Change Life Philosophy Truth Wisdom
People
Today
Tomorrow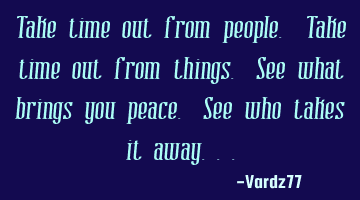 Take time out from people. Take time out from things. See what brings you peace. See who takes it..
Freedom Life Patience Peace Time
People
Time
Peace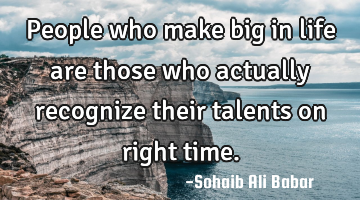 People who make big in life are those who actually recognize their talents on right..
Inspirational Life Opportunity Philosophy Success
Life
People
Time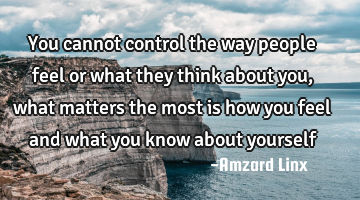 You cannot control the way people feel or what they think about you, what matters the most is how..
Confidence Goal Imagination Inspirational Wisdom
People
Know
Way
Think
Feel
Rich are those who have time, and right people to spend..
Friendship Philosophy Short Time
People
Time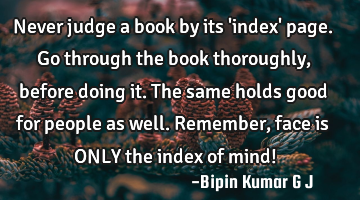 Never judge a book by its 'index' page. Go through the book thoroughly, before doing it. The same..
People
Mind
Face
Remember
People and things change but principles and values remain unchanged. Always uphold..
People
Change