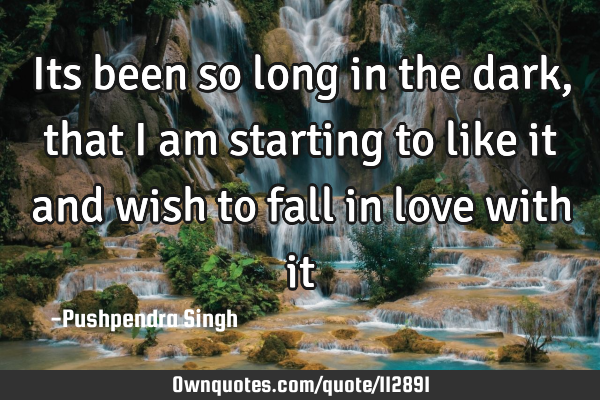 Its been so long in the dark, that i am starting to like it and wish to fall in love with it -Pushpendra singh
Published On: June 30th 2017, Friday @ 2:00:53 PM
Total Number of Views: 63
Categories: Loneliness
More Quotes Like this
Love will die if held too tightly , love will fly if held too..
Love Philosophy Relationship Short
Love
Die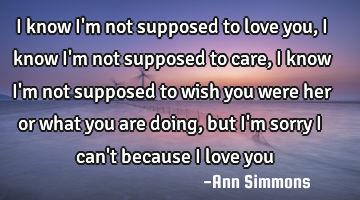 I know i'm not supposed to love you, I know i'm not supposed to care, I know i'm not supposed to..
Love
Know
Care
Wish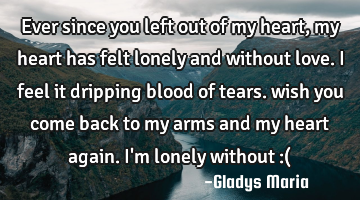 Ever since you left out of my heart, my heart has felt lonely and without love. I feel it dripping..
Love
Heart
Feel
Wish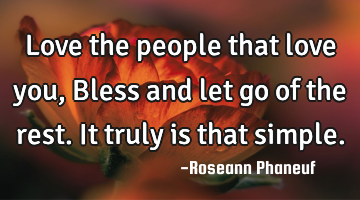 Love the people that love you, Bless and let go of the rest. It truly is that..
Desire Dreams Happiness Love Peace
Love
People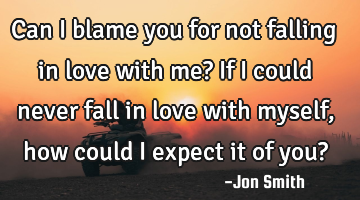 Can I blame you for not falling in love with me? If I could never fall in love with myself, how..
Forgiveness Loneliness Love Philosophy Romantic
Love
Don't wish to be somebody else, be somebody who is getting..
Change Confidence Dreams Forgiveness Inspirational
Wish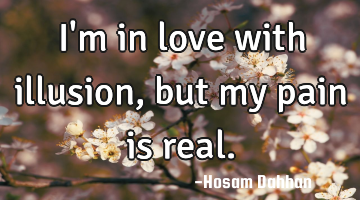 I'm in love with illusion, but my pain is..
Heart Life Loneliness Love Relationship
Love
Pain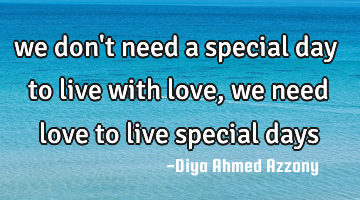 We don't need a special day to live with love, we need love to live special days..
Love
Day
Need