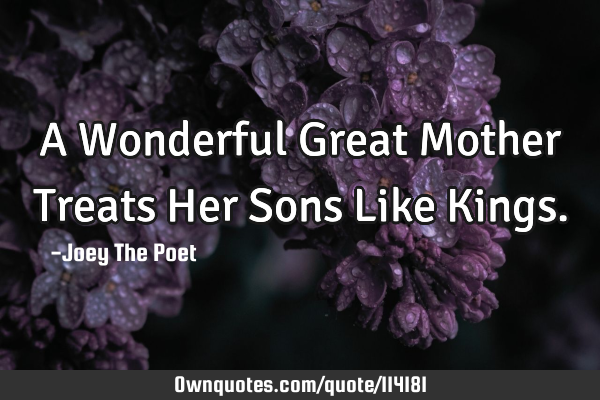 A Wonderful Great Mother Treats Her Sons Like Kings. -joey the poet
Published On: July 18th 2017, Tuesday @ 1:14:12 PM
Total Number of Views: 63
Categories: Short
More Quotes Like this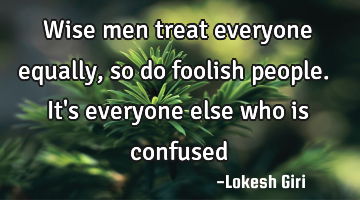 Wise men treat everyone equally, so do foolish people. It's everyone else who is..
People
Men
When life throws you a curve ball you can take a swing and hope for the best, or watch it go by and..
Life
Hope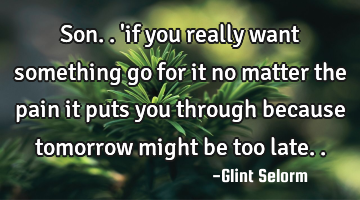 Son.. 'if you really want something go for it no matter the pain it puts you through because..
Want
Matter
Pain
Tomorrow
I was crying when I was born, because my mother was in difficult moment of her..
Family Life Philosophy Short Time
Life
Moment
Born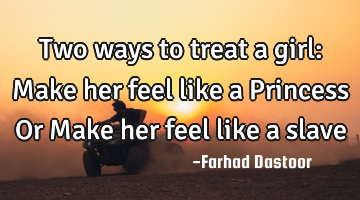 Two ways to treat a girl: Make her feel like a Princess Or Make her feel like a slave..
Feel
Relationship with mother is the greatest one can ever have. It is mother of all the..
Relationship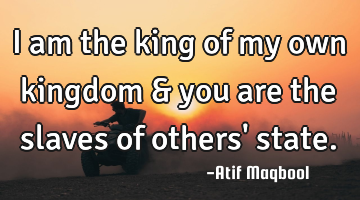 I am the king of my own kingdom & you are the slaves of others'..