You're as beautiful as as can be, softer and lovelier than an apple tree, dark and slender legs I see. My heart and eyes sparkle from what others couldnt see, the hidden treasures that weren't hidden from me. As I approached with caution and respect I can see the that bright red hour glass as you weaved, that net that wasn't meant for me, and from that the special moment you let me be, as I gently walked back across the clear blue sea to dare not venture far and wide and respect the beauty that wasn't meant for me. -Joe Cervantes
Published On: July 27th 2017, Thursday @ 12:24:21 PM
Total Number of Views: 97
More Quotes Like this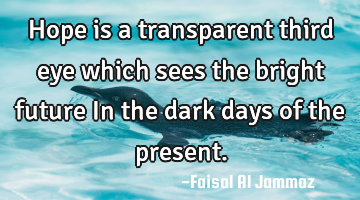 Hope is a transparent third eye which sees the bright future In the dark days of the..
Future
Hope
Present
True beauty is found within the heart and is not with looks. The heart is what makes someone..
Heart
Beautiful
Beauty
Most people cannot see beauty because they look at it from their eyes instead of their..
People
Heart
Look
Beauty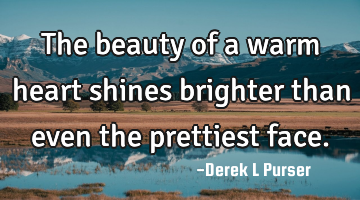 The beauty of a warm heart shines brighter than even the prettiest..
Heart
Face
Beauty
If love is my guide, And truth my treasure, And my heart the sea, To sink is..
Love
Heart
Truth
Life is beautiful indeed! Unless you are happy you wouldn't enjoy the beauty of life. Self..
Life
Happy
Beautiful
Self
Beauty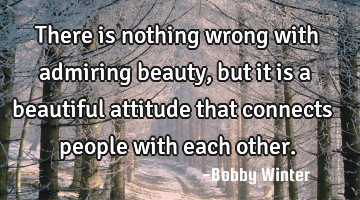 There is nothing wrong with admiring beauty, but it is a beautiful attitude that connects people..
Friendship Optimism Relationship Romantic
People
Beautiful
Wrong
Beauty
Your eyes lead you through the light but your heart will guide you through the..
Heart
Light