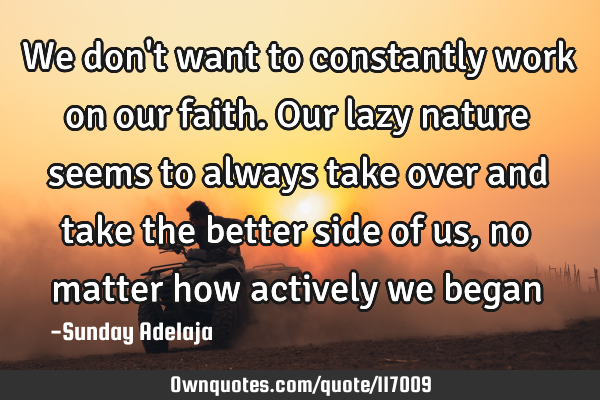 We don't want to constantly work on our faith. Our lazy nature seems to always take over and take the better side of us, no matter how actively we began -Sunday Adelaja
Published On: August 13th 2017, Sunday @ 11:08:35 PM
Total Number of Views: 44
Categories: Creativity Goal History Opportunity Truth
More Quotes Like this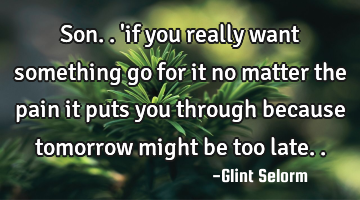 Son.. 'if you really want something go for it no matter the pain it puts you through because..
Want
Matter
Pain
Tomorrow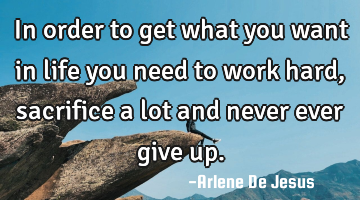 In order to get what you want in life you need to work hard, sacrifice a lot and never ever give..
Life Short Wisdom Positive Attitude Work
Life
Want
Need
Give
Work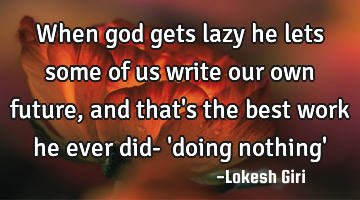 When god gets lazy he lets some of us write our own future, and that's the best work he ever did- '..
God
Work
Future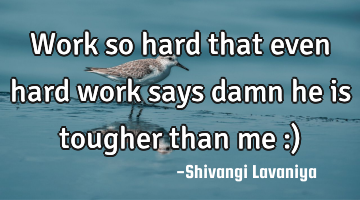 Work so hard that even hard work says damn he is tougher than me :)..
Courage Dreams Goal Inspirational Truth
Work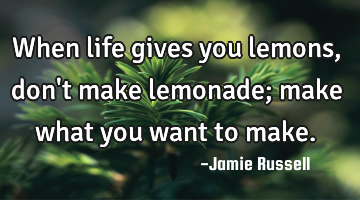 When life gives you lemons, don't make lemonade; make what you want to..
Confidence Courage Goal Life Opportunity
Life
Want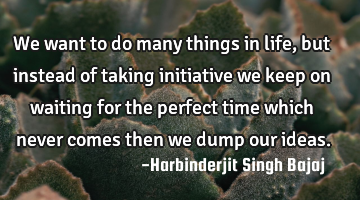 We want to do many things in life, but instead of taking initiative we keep on waiting for the..
Inspirational Life Opportunity Truth
Life
Time
Want
Keep
Waiting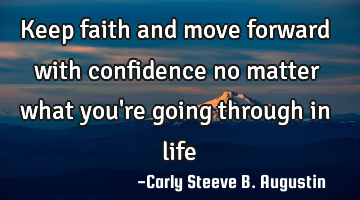 Keep faith and move forward with confidence no matter what you're going through in..
Life
Keep
Matter
Faith
Confidence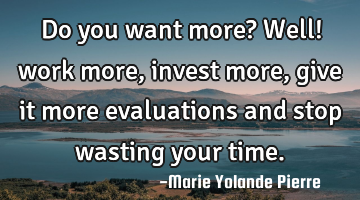 Do you want more? Well! work more, invest more, give it more evaluations and stop wasting your..
Relationship Short Success Time Work
Time
Want
Give
Work
Stop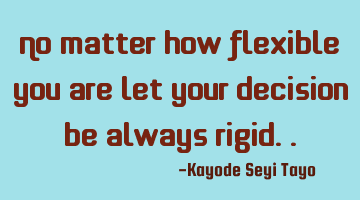 No matter how flexible you are let your decision be always..
Confidence Courage Goal Philosophy Truth
Matter
Decision