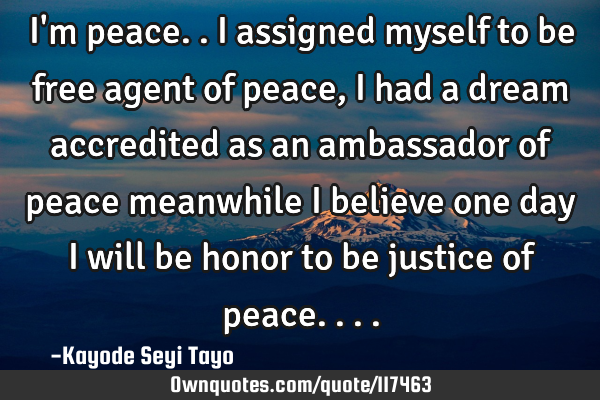 I'm peace.. I assigned myself to be free agent of peace, I had a dream accredited as an ambassador of peace meanwhile I believe one day I will be honor to be justice of peace.... -Kayode Seyi Tayo
Published On: August 20th 2017, Sunday @ 10:30:40 AM
Total Number of Views: 67
Categories: Faith God Life Peace Truth
More Quotes Like this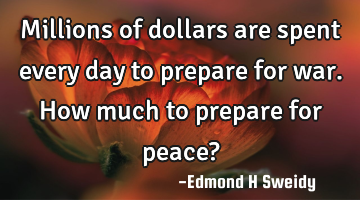 Millions of dollars are spent every day to prepare for war. How much to prepare for peace?..
Hate Peace Philosophy Politics Short
Day
Peace
War
God is peace; religion is man's attempt to commune with God; and war is the worst result of man's..
Faith Failure God History Inspirational
God
Peace
Failure
War
Religion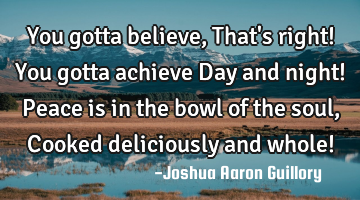 You gotta believe, That's right! You gotta achieve Day and night! Peace is in the bowl of the soul,..
Day
Peace
Believe
Soul
Night
Disarm me from the evils of my conscious mind so I can embrace my pure soul and engorge in the..
Mind
Peace
Soul
Silence
Embrace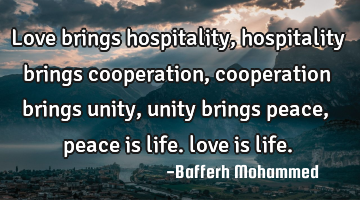 Love brings hospitality, hospitality brings cooperation, cooperation brings unity, unity brings..
Love
Life
Peace
Its only when you believe that you achieve.. !..
Faith Goal Inspirational Life Short
Believe
Achieve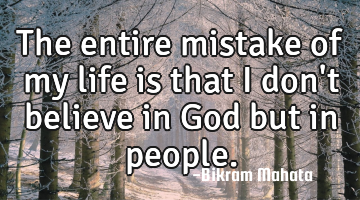 The entire mistake of my life is that I don't believe in God but in..
Life
People
God
Believe
Mistake