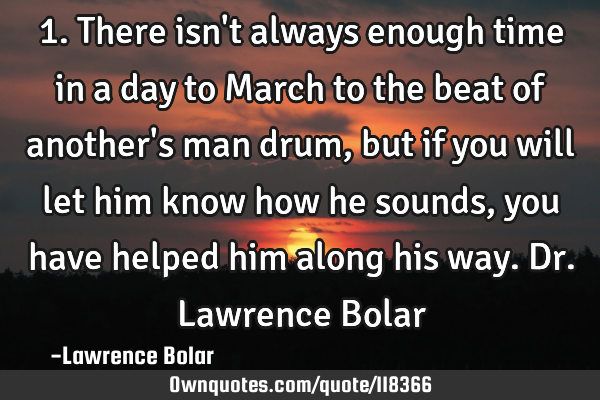 1. There isn't always enough time in a day to March to the beat of another's man drum, but if you will let him know how he sounds, you have helped him along his way. Dr. Lawrence Bolar -Lawrence Bolar
Published On: September 04th 2017, Monday @ 10:21:48 PM
Total Number of Views: 66
More Quotes Like this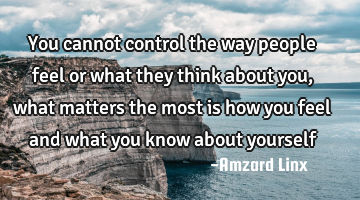 You cannot control the way people feel or what they think about you, what matters the most is how..
Confidence Goal Imagination Inspirational Wisdom
People
Know
Way
Think
Feel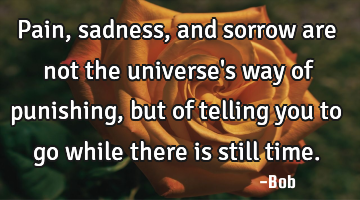 Pain, sadness, and sorrow are not the universe's way of punishing, but of telling you to go while..
Courage Goal Hope Optimism Sad
Time
Way
Pain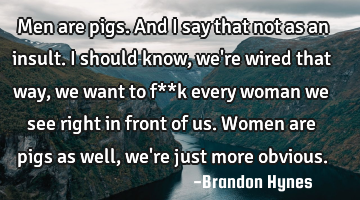 Men are pigs. And I say that not as an insult. I should know, we're wired that way, we want to f**k..
Know
Want
Way
Men
Women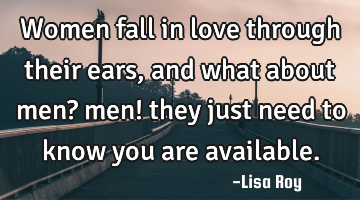 Women fall in love through their ears, and what about men? men! they just need to know you are..
Love
Know
Need
Men
Women