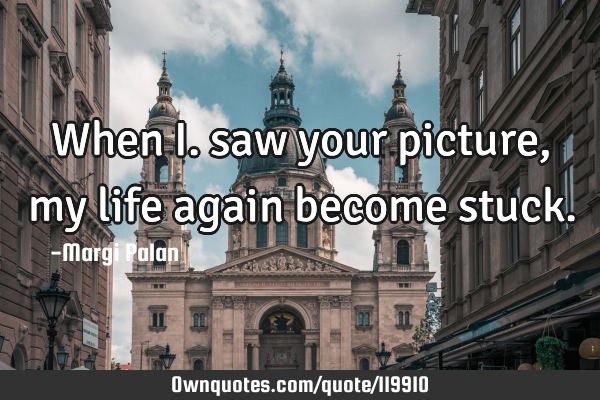 When I. saw your picture, my life again become stuck. -Margi Palan
Published On: October 04th 2017, Wednesday @ 7:09:09 AM
Total Number of Views: 56
Categories: Failure Life Love Sad Fear
More Quotes Like this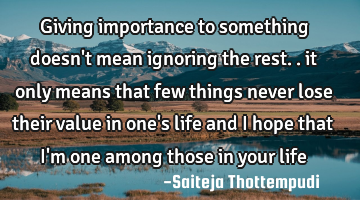 Giving importance to something doesn't mean ignoring the rest.. it only means that few things never..
Heart Hope Life Loneliness Love
Life
Hope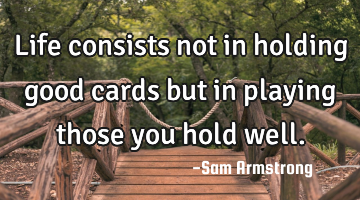 Life consists not in holding good cards but in playing those you hold..
Life
Hold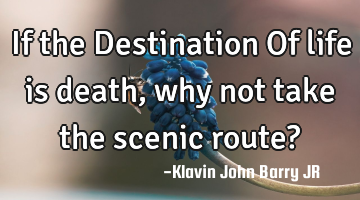 If the Destination Of life is death, why not take the scenic route?..
Life
Death
It makes life so easy when you start believing that everything was destined to be what it..
Life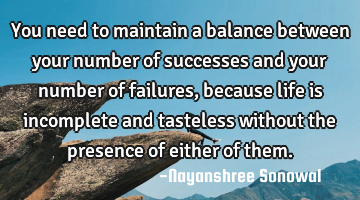 You need to maintain a balance between your number of successes and your number of failures,..
Life
Need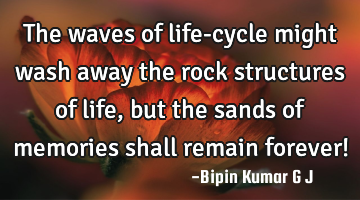 The waves of life-cycle might wash away the rock structures of life, but the sands of memories..
Life Loneliness Love Relationship
Life
Forever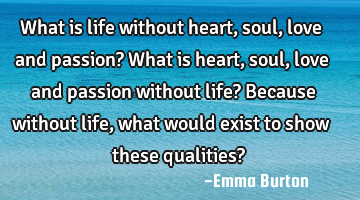 What is life without heart, soul, love and passion? What is heart, soul, love and passion without..
Love
Life
Heart
Soul