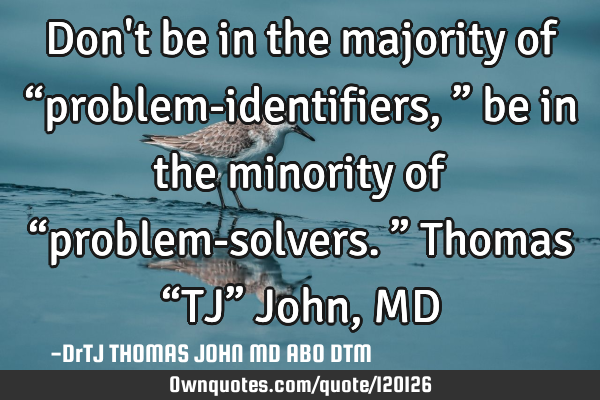 Don't be in the majority of "problem-identifiers," be in the minority of "problem-solvers." Thomas "TJ" John, MD -THOMAS \"TJ\" JOHN, MD
Published On: October 08th 2017, Sunday @ 7:07:52 AM
Total Number of Views: 70
Categories: Confidence Courage Creativity Desire Dreams Imagination Inspirational Leadership Opportunity Optimism Short Success Truth Wisdom
More Quotes Like this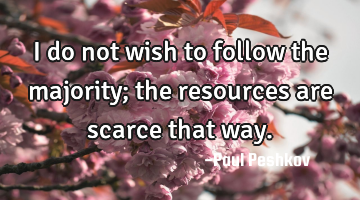 I do not wish to follow the majority; the resources are scarce that..
Courage Creativity Inspirational Life Opportunity
Way
Wish
Forgetting the problem doesn't solve the..
Life Philosophy Short One liners
Problem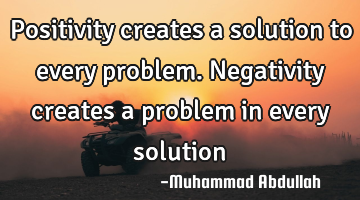 Positivity creates a solution to every problem. Negativity creates a problem in every..
Confidence Creativity Faith Philosophy Wisdom
Problem
Sometimes, the key to solve the problem is waiting in the..
Confidence Goal Life Patience Success
Future
Problem
Waiting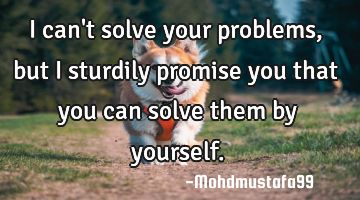 I can't solve your problems, but I sturdily promise you that you can solve them by..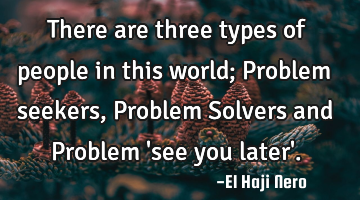 There are three types of people in this world; Problem seekers, Problem Solvers and Problem 'see..
People
World
Problem