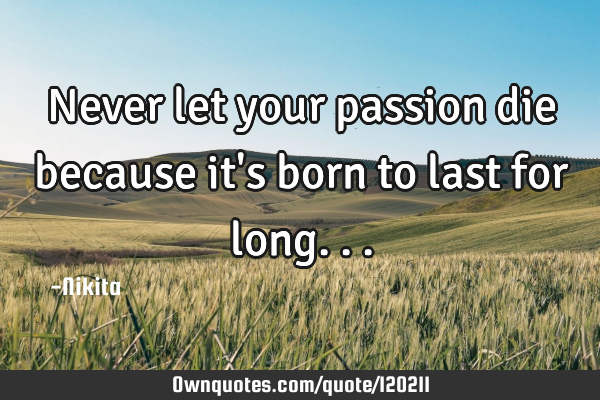 Never let your passion die because it's born to last for long... -Nikita
Published On: October 11th 2017, Wednesday @ 12:43:17 AM
Total Number of Views: 59
Categories: Friendship Inspirational Leadership Life Loneliness
More Quotes Like this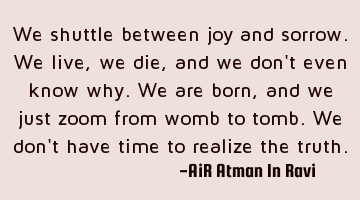 We shuttle between joy and sorrow. We live, we die, and we don't even know why. We are born, and we..
Know
Time
Truth
Die
Born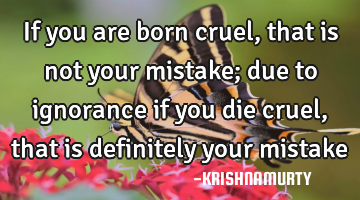 If you are born cruel, that is not your mistake; due to ignorance if you die cruel, that is..
Inspirational Life Success Truth Wisdom
Die
Born
Mistake
Ignorance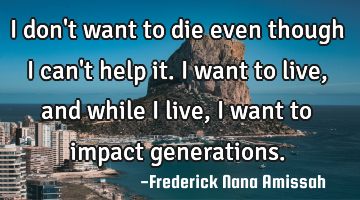 I don't want to die even though I can't help it. I want to live, and while I live, I want to impact..
Want
Die
Help
Don't let that little desire in your heart die, it's never too late to make your passion your..
Heart
Die
Desire
Passion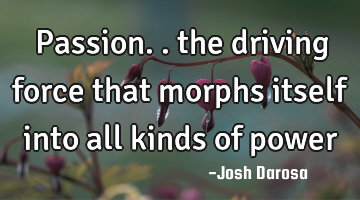 Passion.. the driving force that morphs itself into all kinds of..
Inspirational Life Success Wisdom
Power
Passion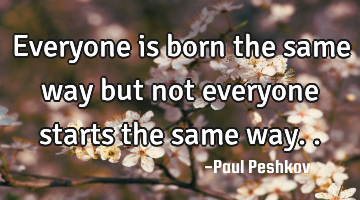 Everyone is born the same way but not everyone starts the same..
Change Inspirational Leadership Opportunity Optimism
Way
Born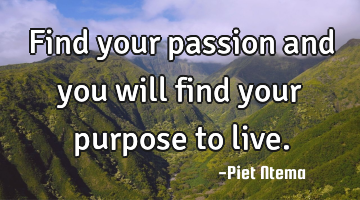 Find your passion and you will find your purpose to..
Find
Purpose
Passion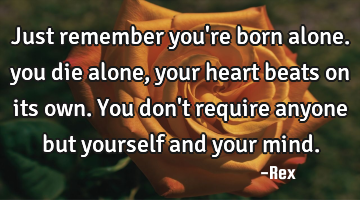 Just remember you're born alone. you die alone, your heart beats on its own. You don't require..
Inspirational Philosophy Success Wisdom
Heart
Mind
Die
Remember
Alone
Being fearless is not about being stronger than your enemy, it is about accepting that you might..
Being
Die
Enemy