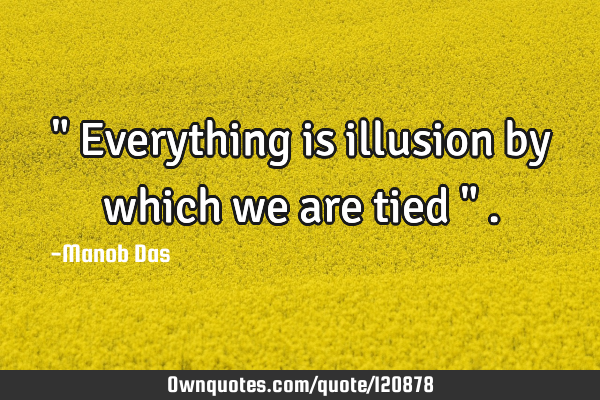 " Everything is illusion by which we are tied " . -Manob Das
Published On: October 23rd 2017, Monday @ 12:56:23 AM
Total Number of Views: 59
Categories: Confidence Courage Faith Failure Hate Hope Inspirational Loneliness
More Quotes Like this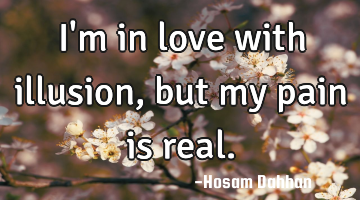 I'm in love with illusion, but my pain is..
Heart Life Loneliness Love Relationship
Love
Pain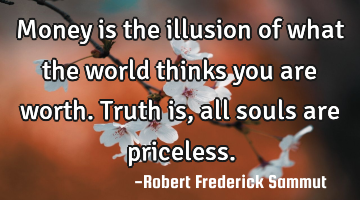 Money is the illusion of what the world thinks you are worth. Truth is, all souls are..
World
Truth
Money
Worth
Fear is a powerful illusion that one must rid himself of or his mind will be forever bound by the..
Time
Mind
Fear
Forever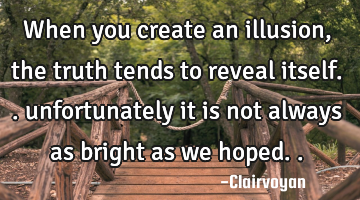 When you create an illusion, the truth tends to reveal itself.. unfortunately it is not always as..
Truth
We don't really own things, except that illusion, time lends..
Time
Disbeliever's paradise is illusion or hallucinations, like a fish walks on desert or snail living..
Living