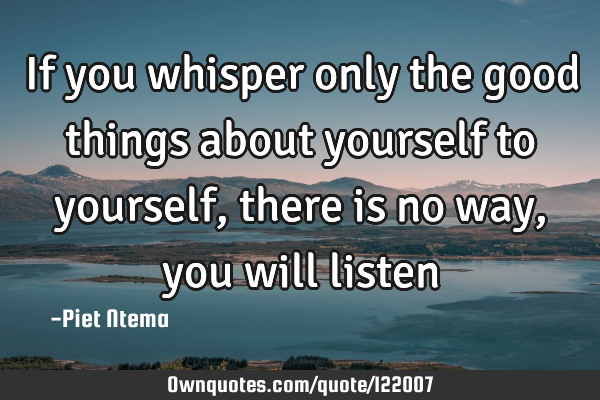 If you whisper only the good things about yourself to yourself, there is no way, you will listen -Piet Ntema
Published On: November 14th 2017, Tuesday @ 5:29:15 AM
Total Number of Views: 59
Categories: Optimism
More Quotes Like this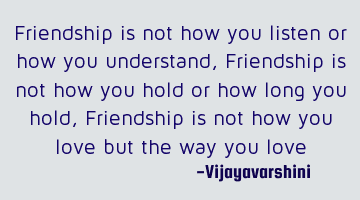 Friendship is not how you listen or how you understand, Friendship is not how you hold or how long..
Love
Way
Understand
Hold
Friendship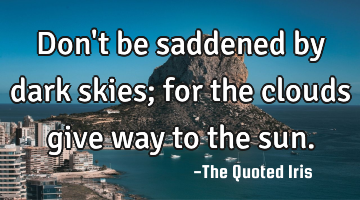 Don't be saddened by dark skies; for the clouds give way to the..
Inspirational Optimism Philosophy
Way
Give
Dark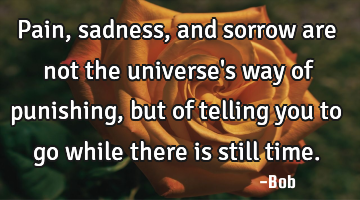 Pain, sadness, and sorrow are not the universe's way of punishing, but of telling you to go while..
Courage Goal Hope Optimism Sad
Time
Way
Pain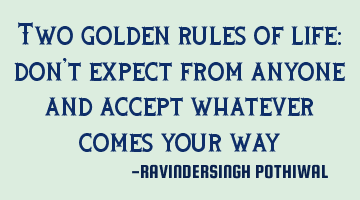 Two golden rules of life: don't expect from anyone and accept whatever comes your..
Failure Hope Inspirational Optimism Philosophy
Life
Way
Accept
Whatever
Expect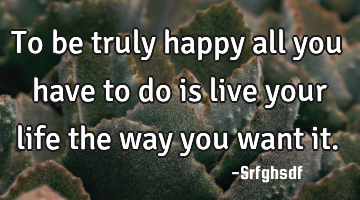 To be truly happy all you have to do is live your life the way you want..
Desire Dreams Happiness Leadership Life
Life
Want
Way
Happy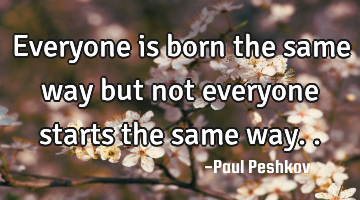 Everyone is born the same way but not everyone starts the same..
Change Inspirational Leadership Opportunity Optimism
Way
Born
Kids, Here is an advice you must listen to in order to keep happiness : Don't grow up!..
Keep
Happiness
Grow
Order
Whenever you are hit by lightning and break your ears with its loud thunder , always find a way to..
Way
Find
Our future lies in our own hands, we control what we pick up and what we let go along the..
Way
Future
Control