When you are confused with the question what should i do? Always choose your heart over your mind, bcoz your mind is fragile and is susceptible to change only your heart knows what you truly wants. -Avinash vipin
Published On: November 20th 2017, Monday @ 10:25:34 AM
Total Number of Views: 49
Categories: Dreams Heart Inspirational Life Wisdom
More Quotes Like this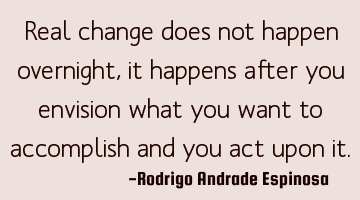 Real change does not happen overnight, it happens after you envision what you want to accomplish..
Change Dreams Education Goal Life
Want
Change
Act
Happen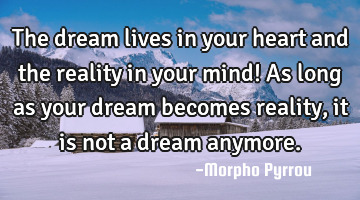 The dream lives in your heart and the reality in your mind! As long as your dream becomes reality,..
Desire Dreams Life Truth Wisdom
Heart
Mind
Dream
Reality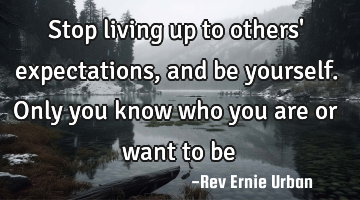 Stop living up to others' expectations, and be yourself. Only you know who you are or want to..
Inspirational Life Philosophy Truth Wisdom
Know
Want
Stop
Living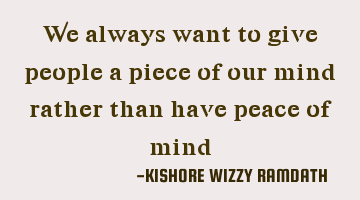 We always want to give people a piece of our mind rather than have peace of..
People
Want
Mind
Peace
Give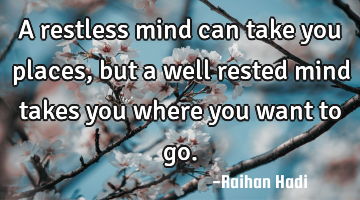 A restless mind can take you places, but a well rested mind takes you where you want to..
Life Optimism Patience Philosophy Success
Want
Mind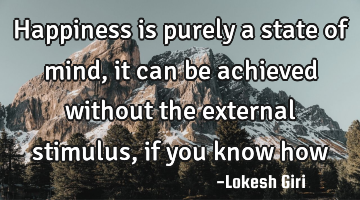 Happiness is purely a state of mind, it can be achieved without the external stimulus, if you know..
Happiness Philosophy Short Wisdom mind
Know
Mind
Happiness
State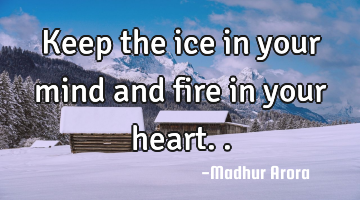 Keep the ice in your mind and fire in your..
Confidence Faith Inspirational Leadership Short
Heart
Mind
Keep
Fire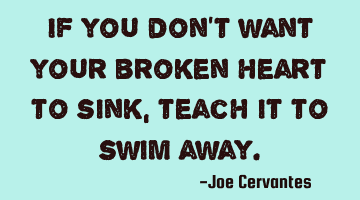 If you don't want your broken heart to sink, teach it to swim..
Heart
Want
Broken
Teach