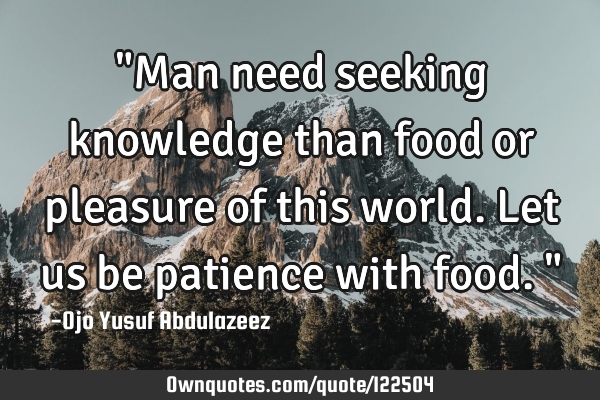 "Man need seeking knowledge than food or pleasure of this world. Let us be patience with food." -Ojo Yusuf Abdulazeez
Published On: November 25th 2017, Saturday @ 12:11:06 PM
Total Number of Views: 56
Categories: Education Patience
More Quotes Like this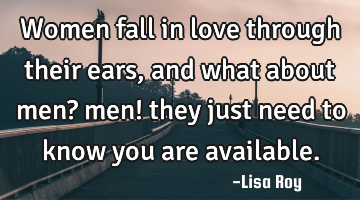 Women fall in love through their ears, and what about men? men! they just need to know you are..
Love
Know
Need
Men
Women
Knowledge gives scope i. e. , 'What one can do' and Wisdom gives one right direction i. e. , 'What..
Knowledge
Wisdom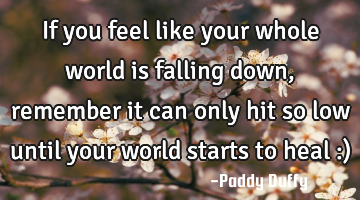 If you feel like your whole world is falling down, remember it can only hit so low until your world..
Change Confidence Truth Wisdom
World
Feel
Remember
LIFE gives you hard times, but it gives you exactly knowledge and..
Life
Knowledge
Knowledge is worth. Only, when it is of service to..
Education Goal Leadership Optimism Philosophy
Knowledge
Worth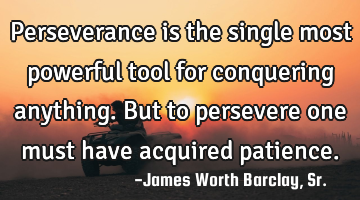 Perseverance is the single most powerful tool for conquering anything. But to persevere one must..
Patience is not just a virtue; it's an art of..
Control