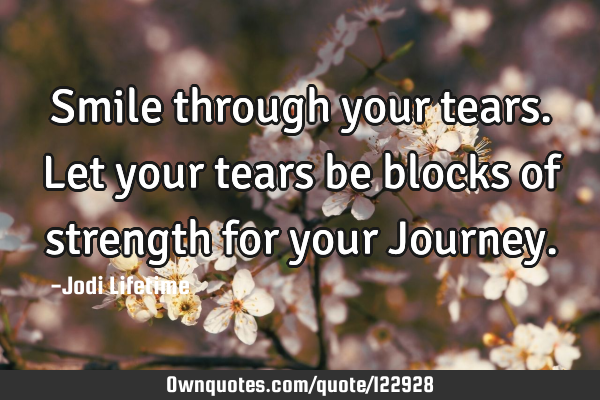 Smile through your tears. Let your tears be blocks of strength for your Journey. -Jodi Lifetime
Published On: December 03rd 2017, Sunday @ 2:44:59 AM
Total Number of Views: 50
Categories: Courage Faith Happiness Inspirational Life
More Quotes Like this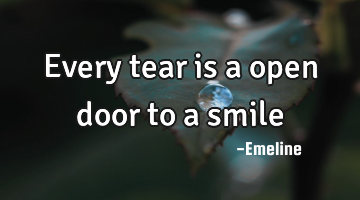 Every tear is a open door to a..
Courage Freedom Inspirational Loneliness Peace
Smile
Open
Success is not happiness, this truth you must know. You may have everything, but what's the use of..
Happiness Inspirational Success Truth
Know
Truth
Success
Happiness
Smile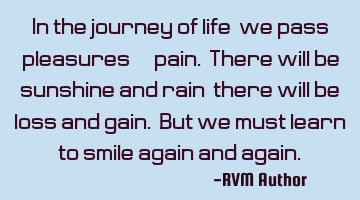 In the journey of life, we pass pleasures & pain. There will be sunshine and rain; there will be..
Life
Pain
Learn
Smile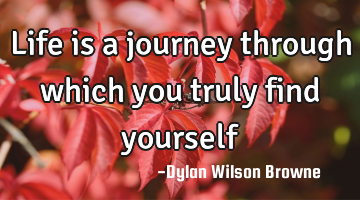 Life is a journey through which you truly find..
Life
Find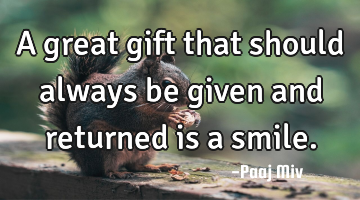 A great gift that should always be given and returned is a..
Happiness Love Peace Short One liners
Smile
The difficult parts of your journey in life are your greatest..
Life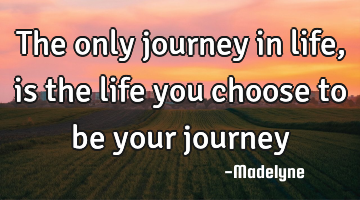 The only journey in life, is the life you choose to be your..
Life Short Success Witty wordplay
Life