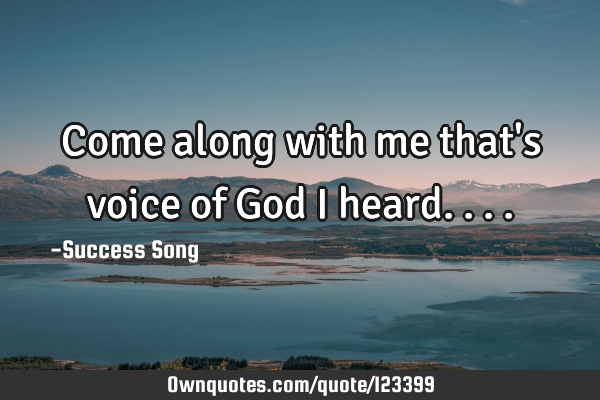 Come along with me that's voice of God I heard.... -success song
Published On: December 12th 2017, Tuesday @ 5:35:41 AM
Total Number of Views: 59
Categories: Freedom God Leadership Peace Truth
More Quotes Like this
God is peace; religion is man's attempt to commune with God; and war is the worst result of man's..
Faith Failure God History Inspirational
God
Peace
Failure
War
Religion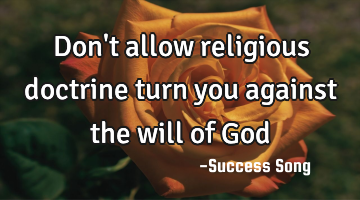 Don't allow religious doctrine turn you against the will of G..
God Religion Short Truth One liners
God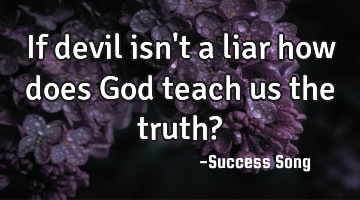 If devil isn't a liar how does God teach us the truth?..
Funny God Truth Witty One liners
God
Truth
Teach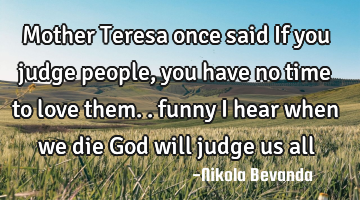 Mother Teresa once said If you judge people, you have no time to love them.. funny I hear when we..
Death Faith God Religion Truth
Love
People
God
Time
Die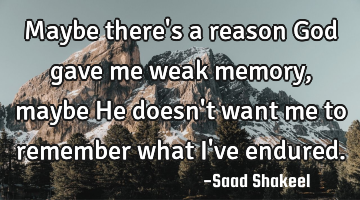 Maybe there's a reason God gave me weak memory, maybe He doesn't want me to remember what I've..
God
Want
Remember
Reason
Weak
Like a soft voice you whisper like you're near And give me all the love you have and cheer! While..
Freedom Happiness Love Peace Truth
Love
Know
Day
Give
Night
Shun dark path of Satan, better still walk in the light of G..
God Philosophy Religion Truth Wisdom
God
Light
Walk
Path
Dark