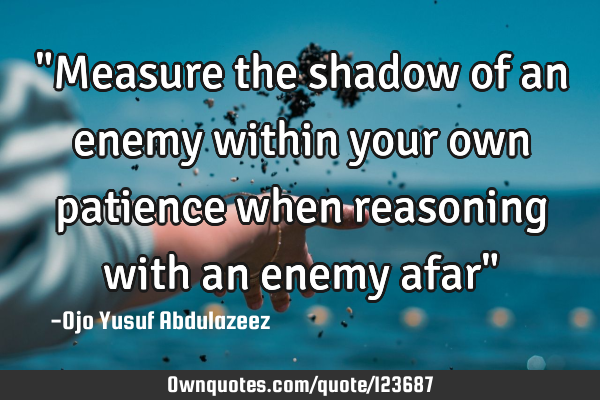 "Measure the shadow of an enemy within your own patience when reasoning with an enemy afar" -Ojo Yusuf Abdulazeez
Published On: December 19th 2017, Tuesday @ 2:29:58 PM
Total Number of Views: 51
More Quotes Like this
When you fight fire with fire you justify the actions of your..
Inspirational Short One liners
Fight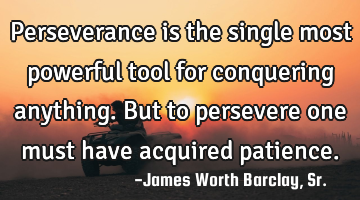 Perseverance is the single most powerful tool for conquering anything. But to persevere one must..
War is only War if the enemy has the ability and means to defend itself for without the ability and..
War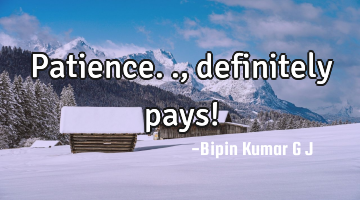 Patience.. , definitely pays!..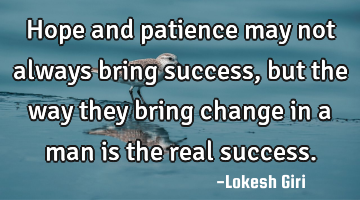 Hope and patience may not always bring success, but the way they bring change in a man is the real..
Way
Change
Success
Hope
Bring
Patience is not just a virtue; it's an art of..
Control
Don't live in the shadow of fear, because fear might be the only thing stopping you from realizing..
Fear
LIFE gives you hard times, but it gives you exactly knowledge and..
Life
Knowledge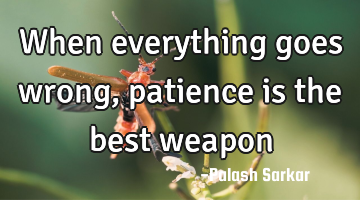 When everything goes wrong, patience is the best..
Wrong