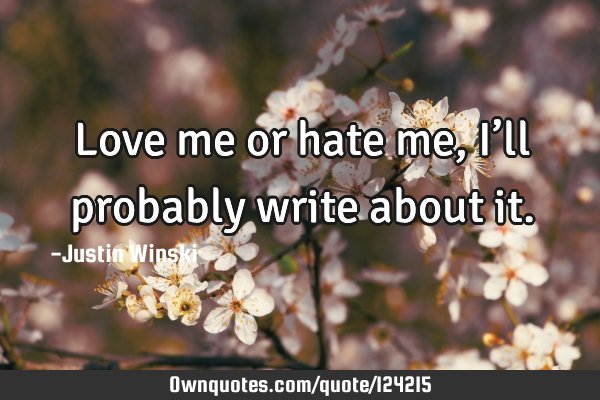 Love me or hate me, I'll probably write about it. -Justin Winski
Published On: December 31st 2017, Sunday @ 11:18:31 PM
Total Number of Views: 61
Categories: Confidence Courage Freedom Inspirational Relationship Success
More Quotes Like this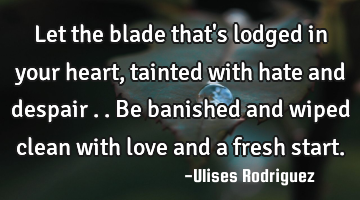 Let the blade that's lodged in your heart, tainted with hate and despair .. Be banished and wiped..
Anger Forgiveness Hate Heart Love
Love
Heart
Hate
I hate when people say 'love is blind'. Love gives you the power to see what others can'..
Love
People
Hate
Power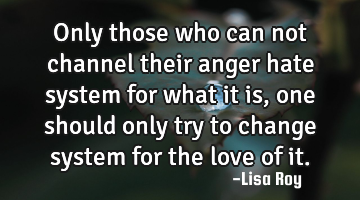 Only those who can not channel their anger hate system for what it is, one should only try to..
Love
Change
Try
Hate
Anger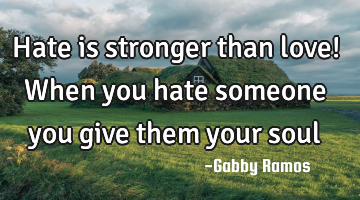 Hate is stronger than love! When you hate someone you give them your..
Anger Change Confidence Faith Heart
Love
Give
Hate
Soul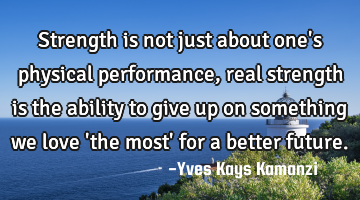 Strength is not just about one's physical performance, real strength is the ability to give up on..
Change Confidence Courage Dreams Success
Love
Give
Future
Strength
Ability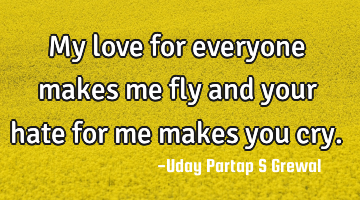 My love for everyone makes me fly and your hate for me makes you..
Love
Hate
Cry
Fly