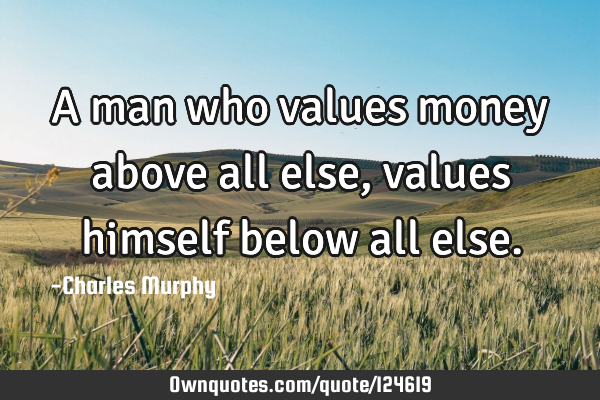 A man who values money above all else, values himself below all else. -Charles Murphy
Published On: January 08th 2018, Monday @ 12:41:23 PM
Total Number of Views: 44
Categories: Desire Life Philosophy Wisdom
More Quotes Like this
Money is not the most important thing in life, our last breath..
Life
Money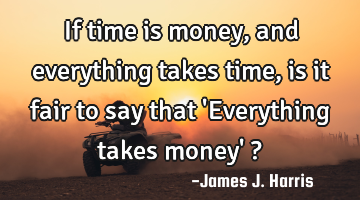 If time is money, and everything takes time, is it fair to say that 'Everything takes money' ?..
Time
Money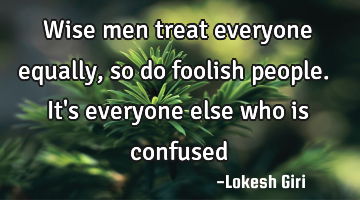 Wise men treat everyone equally, so do foolish people. It's everyone else who is..
People
Men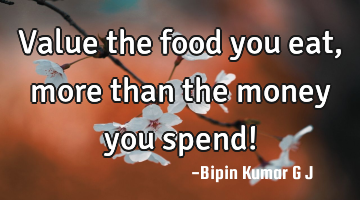 Value the food you eat, more than the money you spend!..
Money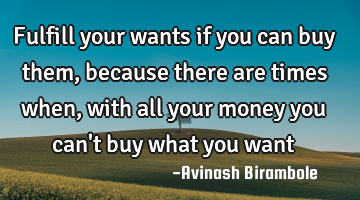 Fulfill your wants if you can buy them, because there are times when, with all your money you can't..
Want
Money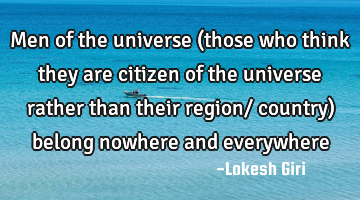 Men of the universe (those who think they are citizen of the universe rather than their region/..
Think
Men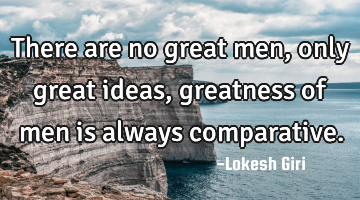 There are no great men, only great ideas, greatness of men is always..
Men