I think one of the greatest things about people bothering me is that it helps me become a better writer. I read more! I write more! I'm so angry at evil that it inspires me to read and study things that I probably wouldn't have had much interest in before. So if anyone claims karma, this is the best karma that could have happened. It awakened me to things that have helped me learn and empathize with other people. And the fact that I'm alone, for the most part, is the best thing. Why would I want to be with scary people? People who are afraid to be themselves. People who will surrender their own will to suffer under the stupid will or disposition of others. I love my life the way it is and wouldn't change it for the world; my whole life, that is, past, present and future. - Joshua Aaron Guillory -Joshua Aaron Guillory
Published On: January 19th 2018, Friday @ 8:04:05 PM
Total Number of Views: 51
Categories: Life Love Optimism Peace Truth
More Quotes Like this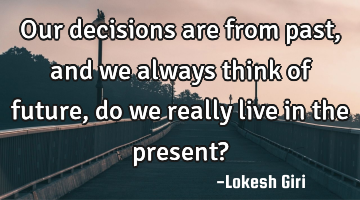 Our decisions are from past, and we always think of future, do we really live in the present?..
Think
Future
Past
Present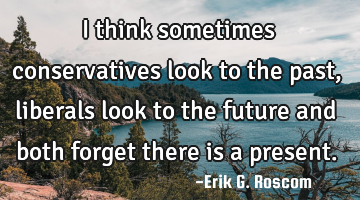 I think sometimes conservatives look to the past, liberals look to the future and both forget there..
Life Patriotism Philosophy Politics
Think
Look
Future
Past
Forget
If you want people to remember you a certain way, then live your life the way you want to be..
Life
People
Want
Way
Remember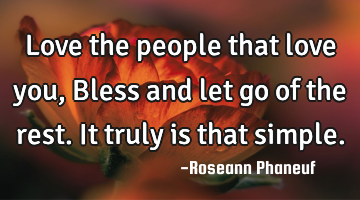 Love the people that love you, Bless and let go of the rest. It truly is that..
Desire Dreams Happiness Love Peace
Love
People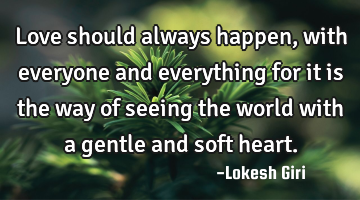 Love should always happen, with everyone and everything for it is the way of seeing the world with..
Love
World
Heart
Way
Happen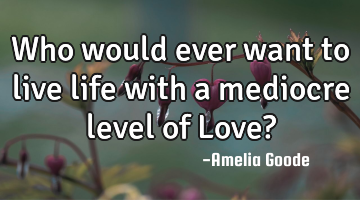 Who would ever want to live life with a mediocre level of Love?..
Life Love Philosophy Truth Wisdom
Love
Life
Want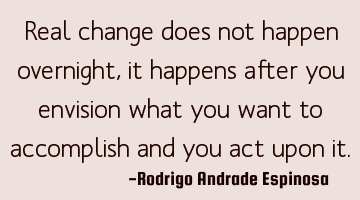 Real change does not happen overnight, it happens after you envision what you want to accomplish..
Change Dreams Education Goal Life
Want
Change
Act
Happen