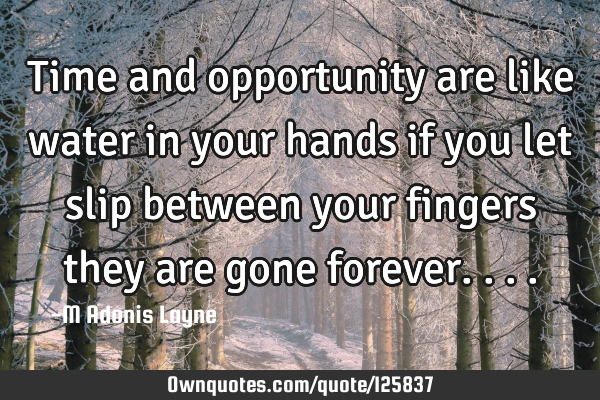 Time and opportunity are like water in your hands if you let slip between your fingers they are gone forever.... -M Adonis Layne
Published On: January 30th 2018, Tuesday @ 1:23:32 AM
Total Number of Views: 49
Categories: Happiness Life Opportunity Philosophy Relationship Success
More Quotes Like this
Success is what you achieve, and beauty what you inherit. So it's up to you, you give importance to..
Life Love Marriage Opportunity Relationship
Time
Give
Success
Beauty
That fish do great in water does not make the sea a paradise for birds; you have got to find where..
Find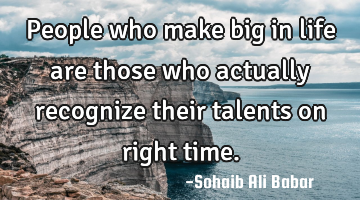 People who make big in life are those who actually recognize their talents on right..
Inspirational Life Opportunity Philosophy Success
Life
People
Time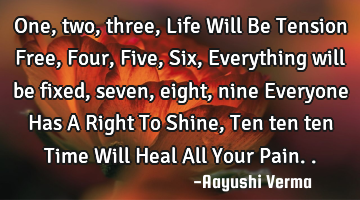 One, two, three, Life Will Be Tension Free, Four, Five, Six, Everything will be fixed, seven, eight,..
Life
Time
Pain
The true essence of family resides in the amount of time spent together and not the amount of..
Time
Together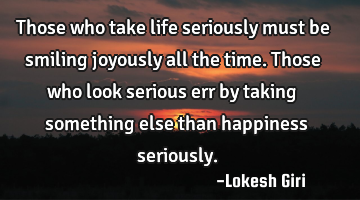 Those who take life seriously must be smiling joyously all the time. Those who look serious err by..
Life
Time
Look
Happiness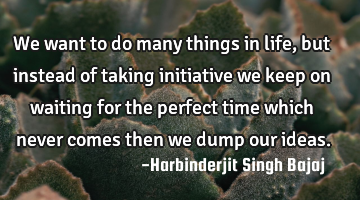 We want to do many things in life, but instead of taking initiative we keep on waiting for the..
Inspirational Life Opportunity Truth
Life
Time
Want
Keep
Waiting