The sun may come when the moon has gone, the night may come when the day has gone, but the tree, the plant, the flower, is still here. When we awake from our dreams, we can't forget our memories. We must remember some or we too will be gone. Every good we work for, or intend to work for, would be in vain. Prevention and invention is a necessity, if we want to grow and evolve, that is. - Joshua Aaron Guillory -Joshua Aaron Guillory
Published On: January 31st 2018, Wednesday @ 4:49:20 PM
Total Number of Views: 47
Categories: Desire Dreams Goal Love Time Truth
More Quotes Like this
If you want people to remember you a certain way, then live your life the way you want to be..
Life
People
Want
Way
Remember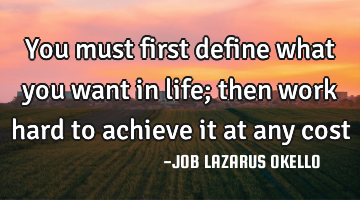 You must first define what you want in life; then work hard to achieve it at any..
Desire Dreams Goal Inspirational Life
Life
Want
Work
Dream brings about vision and vision acted upon brings about the realization of the..
Desire Dreams Goal Opportunity Optimism
Dream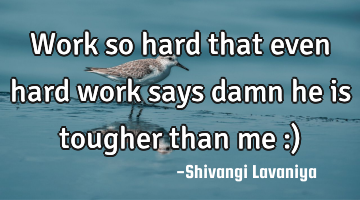 Work so hard that even hard work says damn he is tougher than me :)..
Courage Dreams Goal Inspirational Truth
Work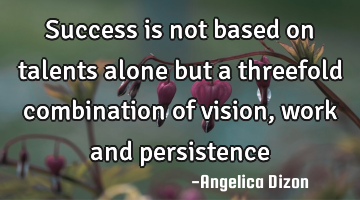 Success is not based on talents alone but a threefold combination of vision, work and..
Change Desire Dreams Faith Goal
Success
Work
Alone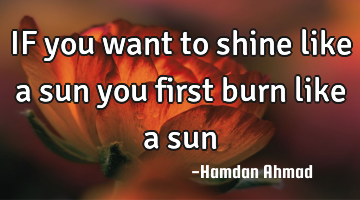 IF you want to shine like a sun you first burn like a..
Want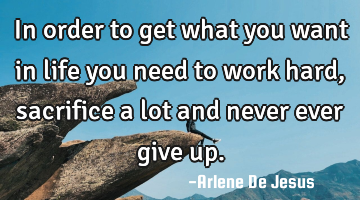 In order to get what you want in life you need to work hard, sacrifice a lot and never ever give..
Life
Want
Need
Give
Work