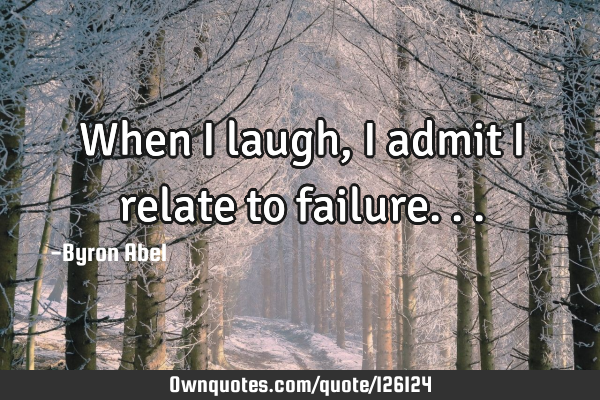 When I laugh, I admit I relate to failure... -Byron Abel
Published On: February 01st 2018, Thursday @ 6:22:54 AM
Total Number of Views: 46
Categories: Funny Hope Truth Witty Wisdom
More Quotes Like this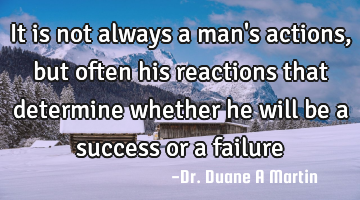 It is not always a man's actions, but often his reactions that determine whether he will be a..
Success
Failure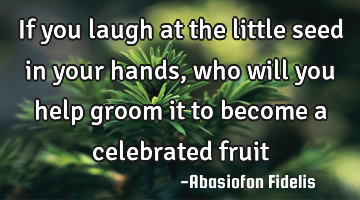 If you laugh at the little seed in your hands, who will you help groom it to become a celebrated..
Help
Laugh
Self discovery is at the point of independence and not at the point of..
Change Confidence Freedom Hope Optimism
Self
Failure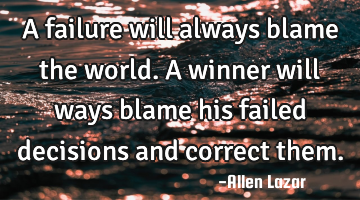 A failure will always blame the world. A winner will ways blame his failed decisions and correct..
World
Failure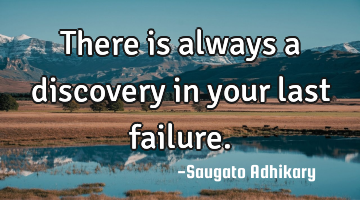 There is always a discovery in your last..
Failure Hope Philosophy Success
Failure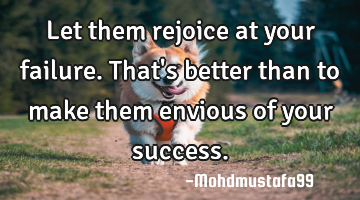 Let them rejoice at your failure. That's better than to make them envious of your..
Success
Failure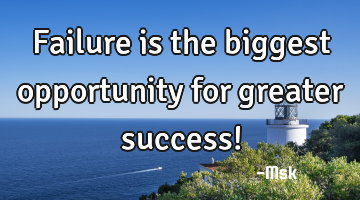 Failure is the biggest opportunity for greater success!..
Failure Inspirational Leadership Short One liners
Success
Failure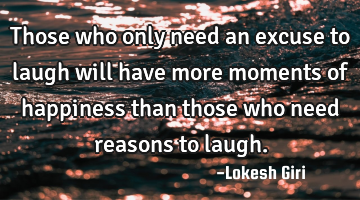 Those who only need an excuse to laugh will have more moments of happiness than those who need..
Need
Happiness
Laugh
God is peace; religion is man's attempt to commune with God; and war is the worst result of man's..
Faith Failure God History Inspirational
God
Peace
Failure
War