Is it man that dispenses with God or God that dispenses with man? Or neither? - Joshua Aaron Guillory -Joshua Aaron Guillory
Published On: February 02nd 2018, Friday @ 11:47:01 AM
Total Number of Views: 37
Categories: God Life Love Nature Truth
More Quotes Like this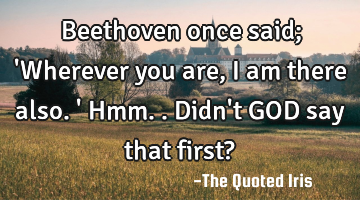 Beethoven once said; 'Wherever you are, I am there also. ' Hmm.. Didn't GOD say that first?..
God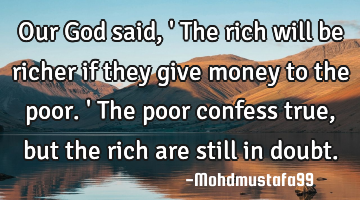 Our God said , ' The rich will be richer if they give money to the poor. ' The poor confess true,..
God
Give
Money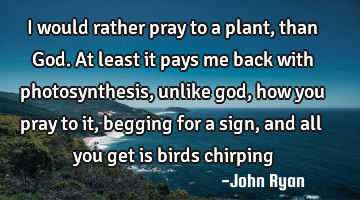 I would rather pray to a plant, than God. At least it pays me back with photosynthesis, unlike god,..
Creativity Faith God Nature Truth
God
What if God took away our right to live?.. or to love?.. we would have been dead even if we are..
Love
God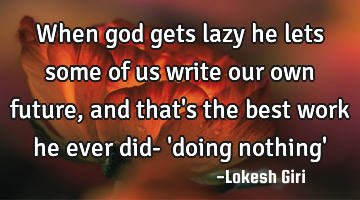 When god gets lazy he lets some of us write our own future, and that's the best work he ever did- '..
God
Work
Future
God is peace; religion is man's attempt to commune with God; and war is the worst result of man's..
Faith Failure God History Inspirational
God
Peace
Failure
War