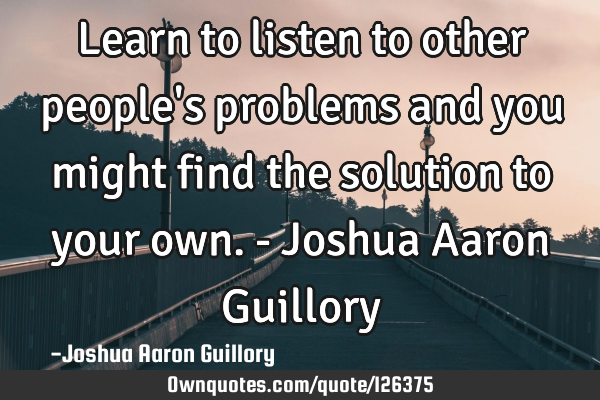 Learn to listen to other people's problems and you might find the solution to your own. - Joshua Aaron Guillory -Joshua Aaron Guillory
Published On: February 04th 2018, Sunday @ 7:58:11 AM
Total Number of Views: 38
Categories: Heart Love Relationship Truth Wisdom
More Quotes Like this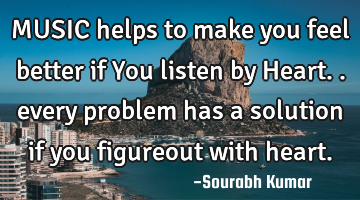 MUSIC helps to make you feel better if You listen by Heart.. every problem has a solution if you..
Heart
Feel
Problem
Music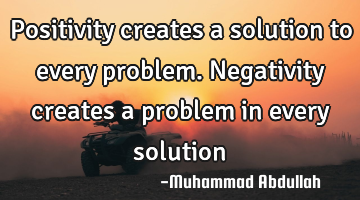 Positivity creates a solution to every problem. Negativity creates a problem in every..
Confidence Creativity Faith Philosophy Wisdom
Problem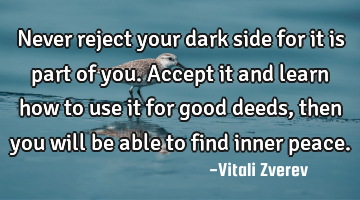 Never reject your dark side for it is part of you. Accept it and learn how to use it for good deeds,..
Peace
Find
Learn
Able
Find the freedom within! The freedom within is the peace within..
Freedom Happiness Love Peace Truth
Peace
Find
Freedom
That fish do great in water does not make the sea a paradise for birds; you have got to find where..
Find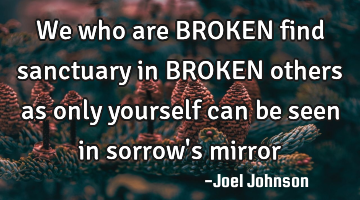 We who are BROKEN find sanctuary in BROKEN others as only yourself can be seen in sorrow's..
Friendship Heart Loneliness Poems Relationship
Find
Broken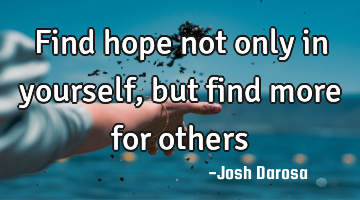 Find hope not only in yourself, but find more for..
Inspirational Life Love Relationship Success
Find
Hope