When You Call My Name, And You Realize That I'm Thinking of Something Else, You Think I'm Lost, Zoned out, So You Call Me Again, And I Snap Out of It. Just The Second Time. Not The Third or The Fourth or The Fifth. Just The Seconds. Because It's Not Like The Movies. Where I Zone Out For Hours. Where I'm Simply Day Dreaming. I'm Still In Reality. That's Why It Only Took Me The Second. That's Why I Was Thinking. That's Why I Was Sad. That's Why I Was Lost. I'm Still In Reality. - Tanvi Kondakamrla -Tanvi Kondakamrla
Published On: February 04th 2018, Sunday @ 12:25:03 PM
Total Number of Views: 39
More Quotes Like this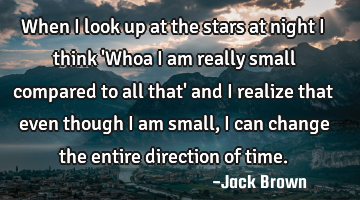 When I look up at the stars at night I think 'Whoa I am really small compared to all that' and I..
Time
Think
Change
Look
Realize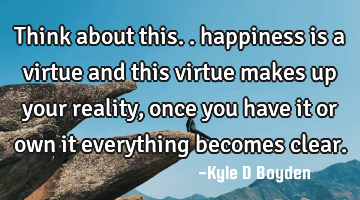 Think about this.. happiness is a virtue and this virtue makes up your reality, once you have it or..
Think
Happiness
Reality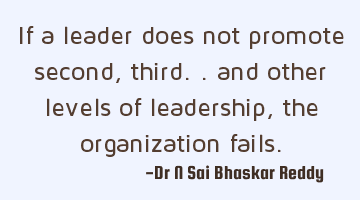 If a leader does not promote second, third.. and other levels of leadership, the organization..
Second
Success is what you achieve, and beauty what you inherit. So it's up to you, you give importance to..
Life Love Marriage Opportunity Relationship
Time
Give
Success
Beauty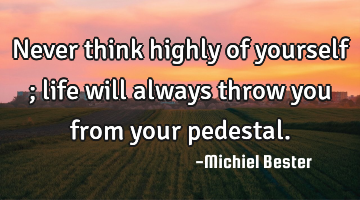 Never think highly of yourself ; life will always throw you from your..
Business Life Short Success Truth
Life
Think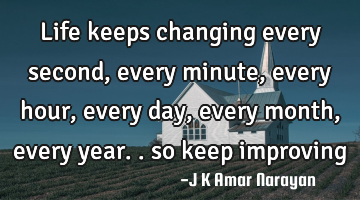 Life keeps changing every second, every minute, every hour, every day, every month, every year.. so..
Life
Day
Keep
Second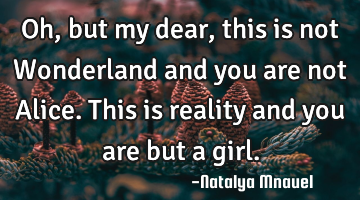 Oh, but my dear, this is not Wonderland and you are not Alice. This is reality and you are but a..
Reality