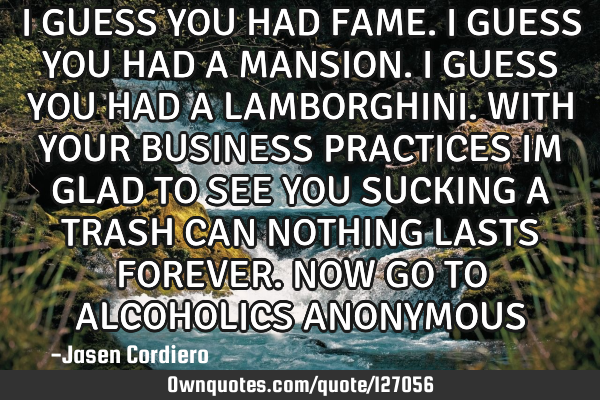 I GUESS YOU HAD FAME. I GUESS YOU HAD A MANSION. I GUESS YOU HAD A LAMBORGHINI. WITH YOUR BUSINESS PRACTICES IM GLAD TO SEE YOU SUCKING A TRASH CAN NOTHING LASTS FOREVER. NOW GO TO ALCOHOLICS ANONYMOUS -Jasen cordiero
Published On: February 08th 2018, Thursday @ 9:35:01 PM
Total Number of Views: 44
Categories: Change Creativity Failure Friendship God History Imagination Music
More Quotes Like this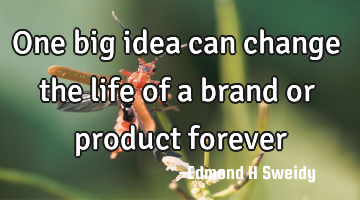 One big idea can change the life of a brand or product..
Creativity Imagination Opportunity Optimism Short
Life
Change
Forever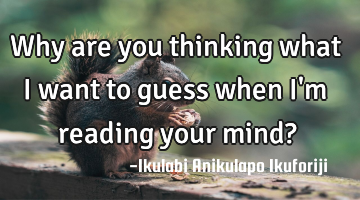 Why are you thinking what I want to guess when I'm reading your mind?..
Creativity Funny Imagination Philosophy Witty
Want
Mind
Thinking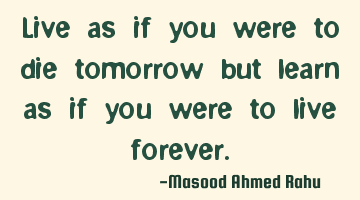 Live as if you were to die tomorrow but learn as if you were to live..
Learn
Die
Forever
Tomorrow
Life won't be around forever so live it before its..
Life
Forever
The most chilling realization is becoming aware that nothing is forever, there by appreciating and..
Day
Beautiful
Forever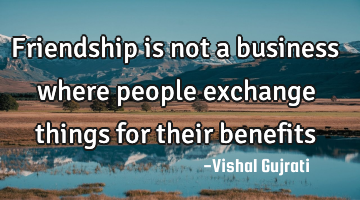 Friendship is not a business where people exchange things for their..
People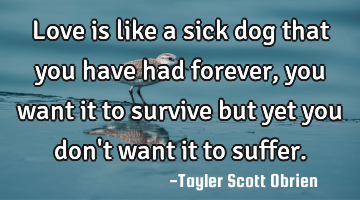 Love is like a sick dog that you have had forever , you want it to survive but yet you don't want..
Freedom Friendship Heart Love Relationship
Love
Want
Forever