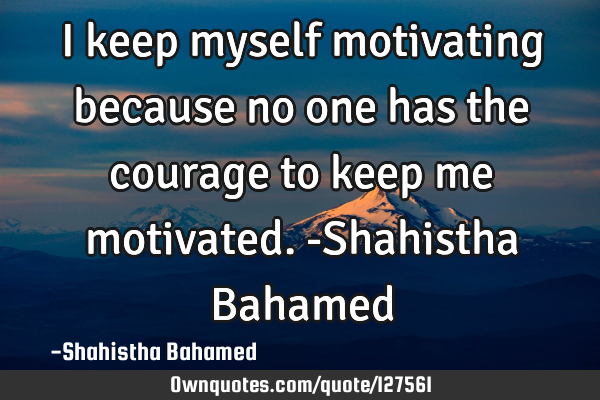 I keep myself motivating because no one has the courage to keep me motivated. -Shahistha Bahamed -Shahistha bahamed
Published On: February 11th 2018, Sunday @ 8:12:55 AM
Total Number of Views: 59
Categories: Age Anger Beauty Confidence Creativity Desire Dreams Friendship Goal God Hate Imagination Inspirational Leadership Life Loneliness Love Marriage Music Nature Optimism Peace Relationship Romantic Sad Youth Fear Poverty
More Quotes Like this
The fire you burn today may not be burning tomorrow, so relight your fire and keep it burning..
Keep
Today
Tomorrow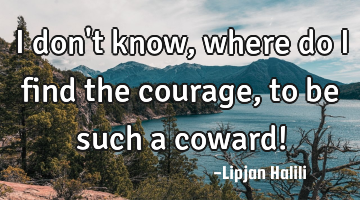 I don't know, where do I find the courage, to be such a coward!..
Anger Courage Failure Funny Life
Know
Find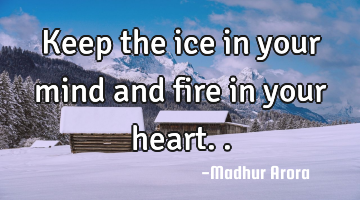 Keep the ice in your mind and fire in your..
Confidence Faith Inspirational Leadership Short
Heart
Mind
Keep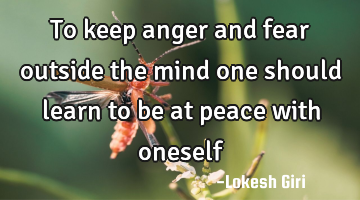 To keep anger and fear outside the mind one should learn to be at peace with..
Anger Peace Philosophy Short Wisdom
Mind
Peace
Keep
Learn
Fear
Keep your heart clean with love for..
Beauty Forgiveness Love Peace Relationship
Love
Heart
Keep
If you keep putting someone on the back burner. Eventually they will go..
Life Love Relationship Short Truth
Keep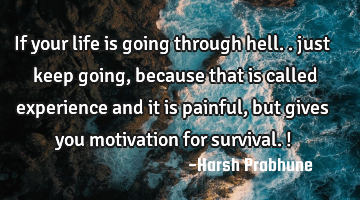 If your life is going through hell.. just keep going, because that is called experience and it is..
Life
Keep
Experience
Life is like climbing a stair case and while you are climbing the steps of life, you are required..
Life
Keep
Stop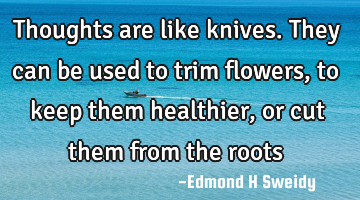 Thoughts are like knives. They can be used to trim flowers, to keep them healthier, or cut them..
Keep