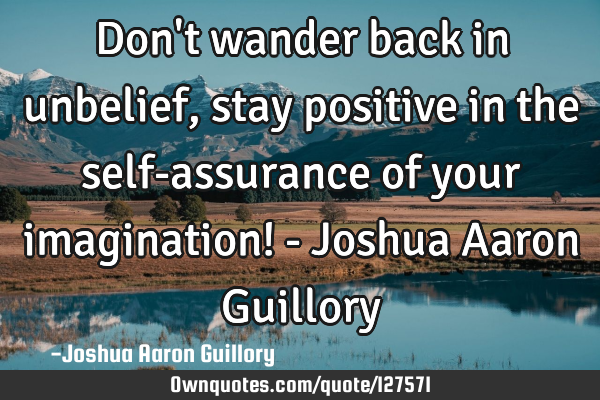 Don't wander back in unbelief, stay positive in the self-assurance of your imagination! - Joshua Aaron Guillory -Joshua Aaron Guillory
Published On: February 11th 2018, Sunday @ 11:14:44 AM
Total Number of Views: 35
Categories: Desire Happiness Imagination Life Peace
More Quotes Like this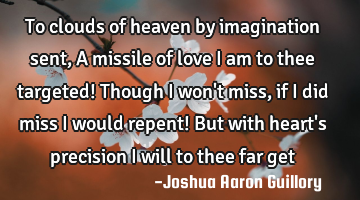 To clouds of heaven by imagination sent, A missile of love I am to thee targeted! Though I won't..
Freedom Happiness Love Peace Truth
Love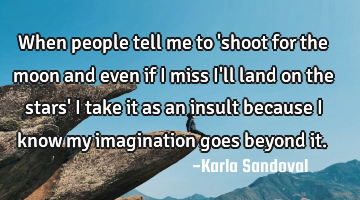 When people tell me to 'shoot for the moon and even if I miss I'll land on the stars' I take it as..
People
Know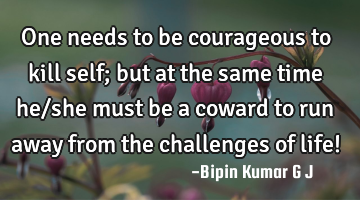 One needs to be courageous to kill self; but at the same time he/she must be a coward to run away..
Life
Time
Self
Our expressions are the reflections of the inner-self tampered by..
Self
Life is beautiful indeed! Unless you are happy you wouldn't enjoy the beauty of life. Self..
Life
Happy
Beautiful
Self
Beauty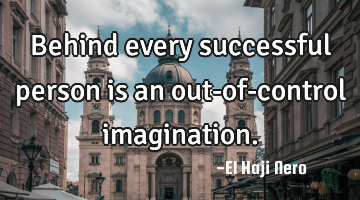 Behind every successful person is an out-of-control..
Creativity Imagination Short Success
Control
Successful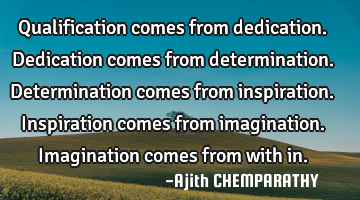 Qualification comes from dedication. Dedication comes from determination. Determination comes from..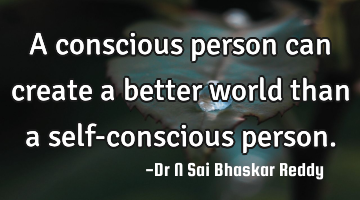 A conscious person can create a better world than a self-conscious..
World
Self
Without imagination we all would have missed a beautiful life..
Life
Beautiful