Every step forward is an achievement. -Khyber Mahmood
Published On: February 12th 2018, Monday @ 9:58:01 AM
Total Number of Views: 39
Categories: Inspirational Life
More Quotes Like this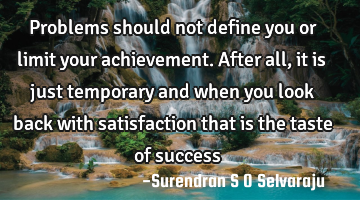 Problems should not define you or limit your achievement. After all, it is just temporary and when..
Success
Look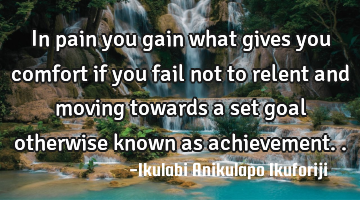 In pain you gain what gives you comfort if you fail not to relent and moving towards a set goal..
Confidence Creativity Goal Inspirational Success
Pain
Fail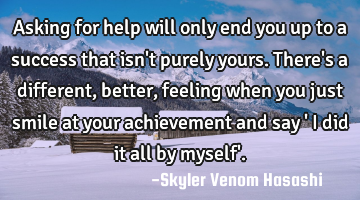 Asking for help will only end you up to a success that isn't purely yours. There's a different,..
Confidence Courage Dreams Goal Success
Success
Smile
Help
Different
Feeling