People treat me like I've killed someone! Most of my time is spent meditating, reading or submitting quotations or poems online! What kind of madness is that? When you realize that most people are racist and that most people will justify the evil if it comes from people that look like them, then you can live more peacefully knowing that you are not crazy, they are! They're living crazy! They're embracing crazy consciousness! And when people in their thirties, forties, fifties, sixties, and older can unite in wickedness, then you're dealing with insanity. And you have to deal with them and the situation from that point of view! Seeing them and treating them like they're crazy when they bring that craziness to you! - Joshua Aaron Guillory -Joshua Aaron Guillory
Published On: February 12th 2018, Monday @ 10:42:05 AM
Total Number of Views: 47
Categories: Happiness Life Love Peace Truth
More Quotes Like this
Rich are those who have time, and right people to spend..
Friendship Philosophy Short Time
People
Time
Be careful when you put your mouth on people. What they're going through today that you're..
Change Life Philosophy Truth Wisdom
People
Today
Tomorrow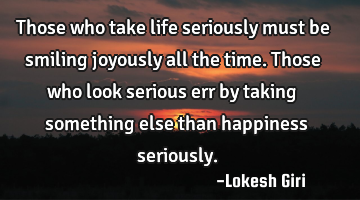 Those who take life seriously must be smiling joyously all the time. Those who look serious err by..
Life
Time
Look
Happiness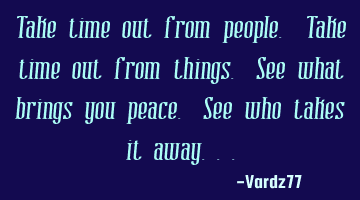 Take time out from people. Take time out from things. See what brings you peace. See who takes it..
Freedom Life Patience Peace Time
People
Time
Peace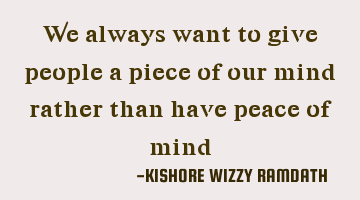 We always want to give people a piece of our mind rather than have peace of..
People
Want
Mind
Peace
Give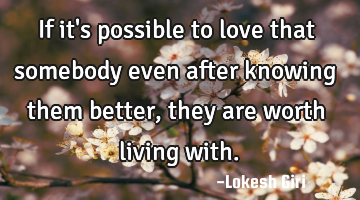 If it's possible to love that somebody even after knowing them better, they are worth living..
Love
Living
Worth
Find the freedom within! The freedom within is the peace within..
Freedom Happiness Love Peace Truth
Peace
Find
Freedom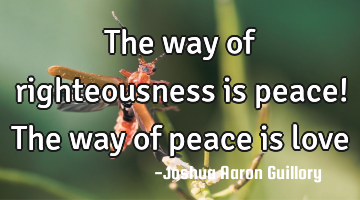 The way of righteousness is peace! The way of peace is..
Freedom Happiness Love Peace Truth
Love
Way
Peace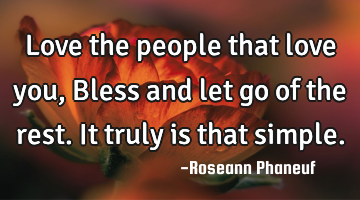 Love the people that love you, Bless and let go of the rest. It truly is that..
Desire Dreams Happiness Love Peace
Love
People