Twist according to some translations means to ''support'', ''help'', ''aid'', or ''save by turning from one direction or circumstance to another.'' Some of the things you've done in life that were or are considered bad saved you from a future time if you wouldn't have learned your lesson earlier; or it helped you get out of a situation to a better situation by doing that which is commonly considered to be wrong or bad. You bumped your head on the table and you learned if you don't watch out for the table you could feel the hurt again! It turned you from doing it again - or being cautious of doing it again! And or it helped you learn the pain to warn others to watch out for the table! or to some degree what to expect if they bump into it and to what extent of them bumping into it, which innately they may already know. - Joshua Aaron Guillory -Joshua Aaron Guillory
Published On: February 13th 2018, Tuesday @ 5:47:15 PM
Total Number of Views: 46
Categories: Education Happiness Peace Truth Wisdom
More Quotes Like this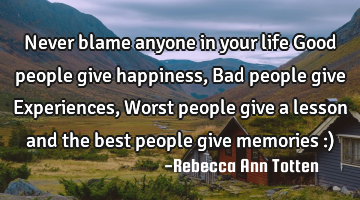 Never blame anyone in your life Good people give happiness, Bad people give Experiences, Worst..
Education Family Friendship Life Relationship
Life
People
Give
Bad
Happiness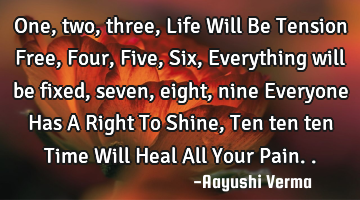 One, two, three, Life Will Be Tension Free, Four, Five, Six, Everything will be fixed, seven, eight,..
Life
Time
Pain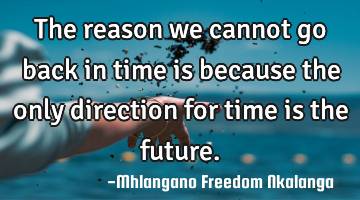 The reason we cannot go back in time is because the only direction for time is the..
Time
Future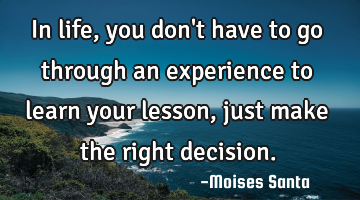 In life, you don't have to go through an experience to learn your lesson, just make the right..
Life
Learn
Experience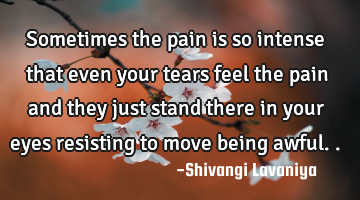 Sometimes the pain is so intense that even your tears feel the pain and they just stand there in..
Being
Feel
Pain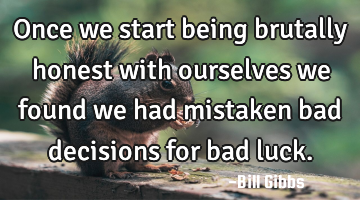 Once we start being brutally honest with ourselves we found we had mistaken bad decisions for bad..
Change Courage Happiness Wisdom
Being
Bad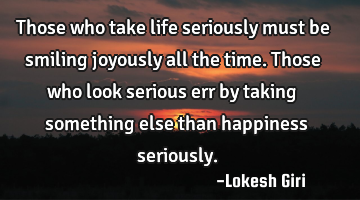 Those who take life seriously must be smiling joyously all the time. Those who look serious err by..
Life
Time
Look
Happiness