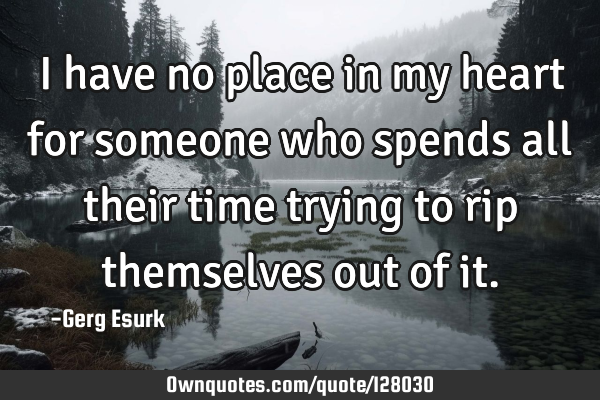 I have no place in my heart for someone who spends all their time trying to rip themselves out of it. -Gerg Esurk
Published On: February 13th 2018, Tuesday @ 7:44:44 PM
Total Number of Views: 55
Categories: Anger Death Sad Short
More Quotes Like this
Rich are those who have time, and right people to spend..
Friendship Philosophy Short Time
People
Time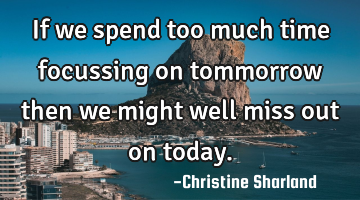 If we spend too much time focussing on tommorrow then we might well miss out on..
Time
Today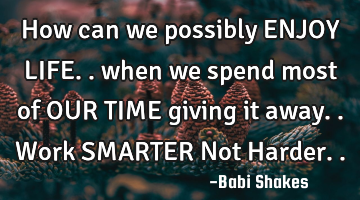 How can we possibly ENJOY LIFE.. when we spend most of OUR TIME giving it away.. Work SMARTER Not H..
Life
Time
Work
Enjoy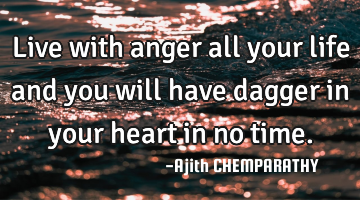 Live with anger all your life and you will have dagger in your heart in no..
Life
Time
Heart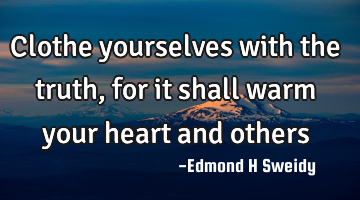 Clothe yourselves with the truth, for it shall warm your heart and..
Heart Love Philosophy Religion Short
Heart
Truth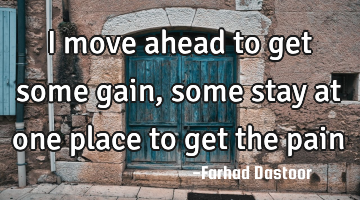 I move ahead to get some gain, some stay at one place to get the pain..
Pain
Place
Stay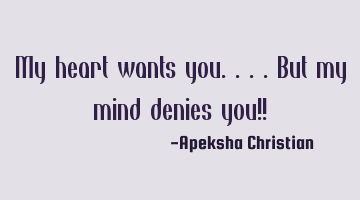 My heart wants you.. But my mind denies you!..
Anger Creativity Love Relationship Sad
Heart
Mind