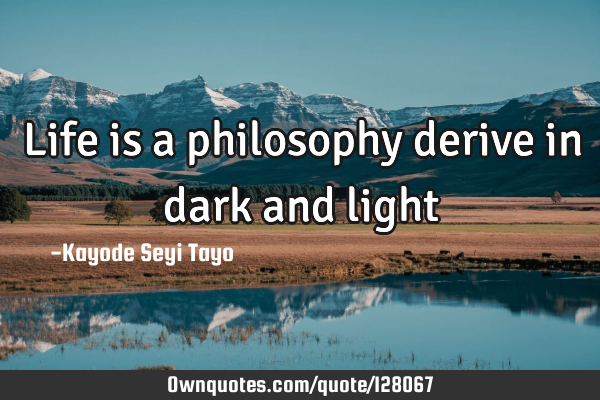 Life is a philosophy derive in dark and light -Kayode Seyi Tayo
Published On: February 14th 2018, Wednesday @ 5:08:58 AM
Total Number of Views: 49
Categories: Confidence Life Philosophy Wisdom Fear
More Quotes Like this
When you are in front of the mirror in the DARK, Put some light on your face not on..
Light
Face
Your eyes lead you through the light but your heart will guide you through the..
Heart
Light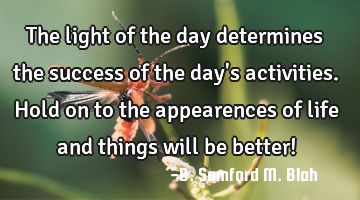 The light of the day determines the success of the day's activities. Hold on to the appearences of..
Life
Day
Success
Light
Hold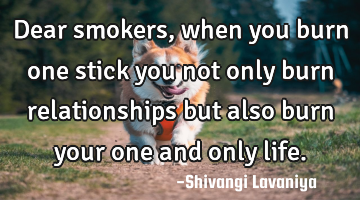 Dear smokers, when you burn one stick you not only burn relationships but also burn your one and..
Life Philosophy Relationship Truth Wisdom
Life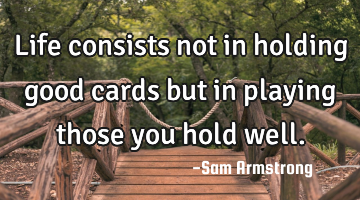 Life consists not in holding good cards but in playing those you hold..
Life
Hold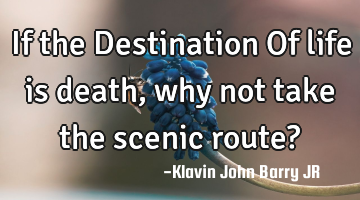 If the Destination Of life is death, why not take the scenic route?..
Life
Death
It makes life so easy when you start believing that everything was destined to be what it..
Life
Life is like climbing a stair case and while you are climbing the steps of life, you are required..
Life
Keep
Stop