In 1 Peter 2:1 when it talks about ''laying aside all malice, and all guile, and hypocrisies, and envies, and all evil speakings'' the Greek word there for ''laying aside'' is ''apotithemi'' which can mean ''to make a way'' as in finding a way when there seems to not be one. And it also can mean ''to make out of'', to create from the hypocrisies, guile, envies, evil speakings and so forth. That is, to make good out of them or for good out of them. Also to ''make for one's use'', or for one's advantage in the truth - the lifestyle, defense or culmination thereof; or to ''lay aside for a later time'', which can represent wisdom of prevention or invention or discovery. And it can also mean to ''lay on'' or ''combine''. We can learn from these things and from people's hypocrisies and lies to better ourselves! And it also can mean to ''establish'' or to ''fit, fix or place in'' - to relativize those things into truth or for truth. - Joshua Aaron Guillory -Joshua Aaron Guillory
Published On: February 14th 2018, Wednesday @ 6:11:23 PM
Total Number of Views: 42
Categories: Freedom Life Philosophy Truth Wisdom
More Quotes Like this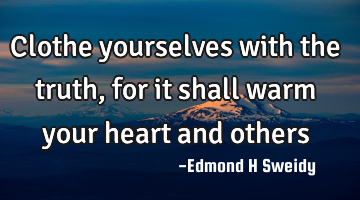 Clothe yourselves with the truth, for it shall warm your heart and..
Heart Love Philosophy Religion Short
Heart
Truth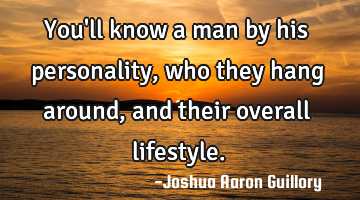 You'll know a man by his personality, who they hang around, and their overall lifestyle...
Life Philosophy Time Truth Wisdom
Know
If truth is indeed unchangeable definitely lie is..
Change Philosophy Truth Witty One liners
Truth
Lie
If I do not speak I can not Lie, If I do speak there is possibility for the..
Truth
Lie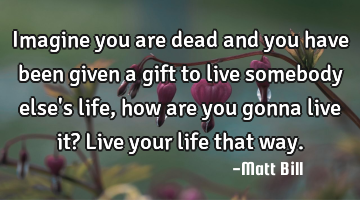 Imagine you are dead and you have been given a gift to live somebody else's life, how are you gonna..
Life
Way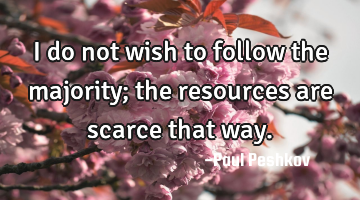 I do not wish to follow the majority; the resources are scarce that..
Courage Creativity Inspirational Life Opportunity
Way
Wish
That who feels cautious to say the truth; doesn't of course feel cautious to..
Feel
Truth
Lie
Life is what you make it. Your imagination is the only thing that will place you at a better stage..
Inspirational Life Success Truth Wisdom
Life
Place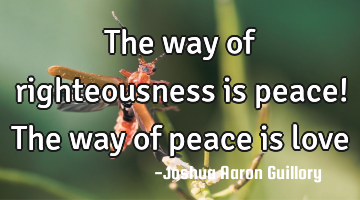 The way of righteousness is peace! The way of peace is..
Freedom Happiness Love Peace Truth
Love
Way
Peace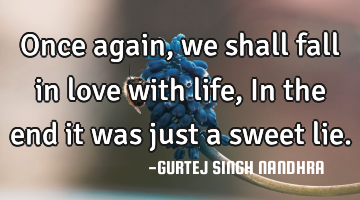 Once again, we shall fall in love with life, In the end it was just a sweet..
Philosophy Truth Wisdom One liners
Love
Life
Lie