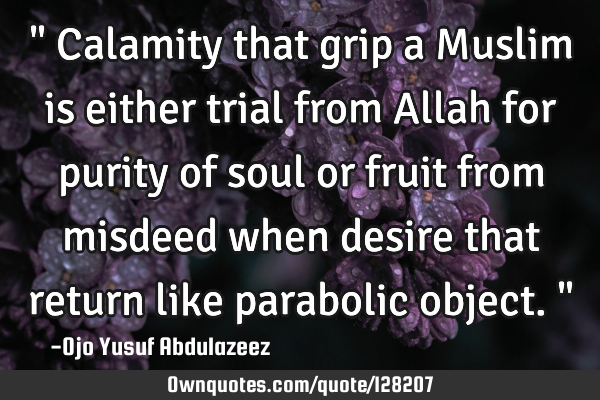 " Calamity that grip a Muslim is either trial from Allah for purity of soul or fruit from misdeed when desire that return like parabolic object." -Ojo Yusuf Abdulazeez
Published On: February 15th 2018, Thursday @ 12:07:16 AM
Total Number of Views: 52
Categories: Faith Life Religion
More Quotes Like this
Disarm me from the evils of my conscious mind so I can embrace my pure soul and engorge in the..
Mind
Peace
Soul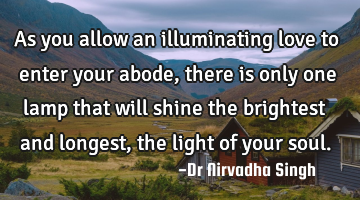 As you allow an illuminating love to enter your abode, there is only one lamp that will shine the..
Confidence Courage Faith God Life
Love
Soul
Light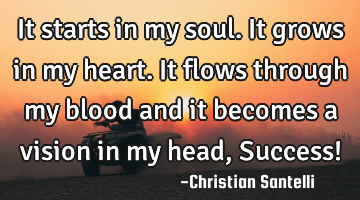 It starts in my soul. It grows in my heart. It flows through my blood and it becomes a vision in my..
Business Faith Life Optimism Success
Heart
Success
Soul
Head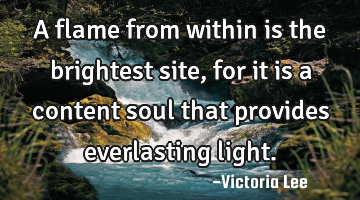 A flame from within is the brightest site, for it is a content soul that provides everlasting..
Faith Hope Inspirational Life Peace
Soul
Light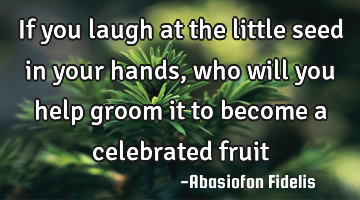 If you laugh at the little seed in your hands, who will you help groom it to become a celebrated..
Help
Laugh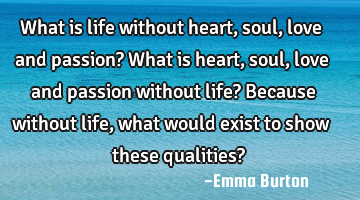 What is life without heart, soul, love and passion? What is heart, soul, love and passion without..
Love
Life
Heart
Soul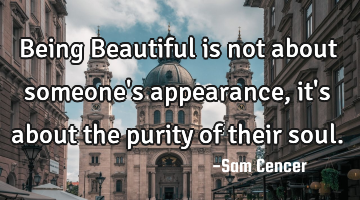 Being Beautiful is not about someone's appearance, it's about the purity of their..
Being
Beautiful
Soul