Confused by the mind and diffused by the senses, we seek Pleasure and lose the great Treasure called Life. -RVM Author
Published On: February 18th 2018, Sunday @ 9:15:46 PM
Total Number of Views: 65
Categories: Inspirational
More Quotes Like this
In life what you ASPIRE will TRANSPIRE- be it Loss or Gain, Sun or Rain, Joy or P..
Life
Pain
Joy
Sun
Rain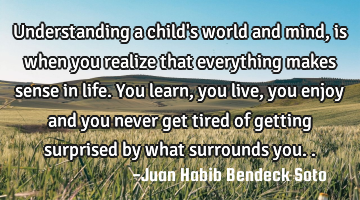 Understanding a child's world and mind, is when you realize that everything makes sense in life. Y..
Courage Education Inspirational Wisdom
Life
World
Mind
Learn
Realize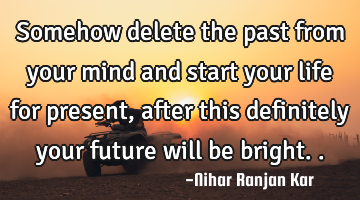 Somehow delete the past from your mind and start your life for present, after this definitely your..
Life
Mind
Future
Past
Present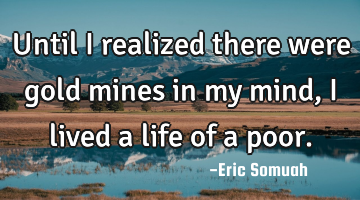 Until I realized there were gold mines in my mind, I lived a life of a..
Life
Mind
Poor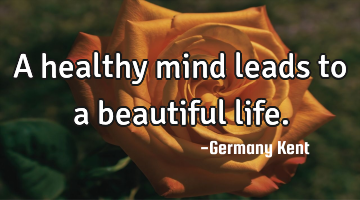 A healthy mind leads to a beautiful..
Inspirational Life Philosophy Success Wisdom
Life
Mind
Beautiful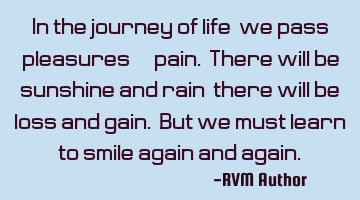 In the journey of life, we pass pleasures & pain. There will be sunshine and rain; there will be..
Life
Pain
Learn
Smile
Journey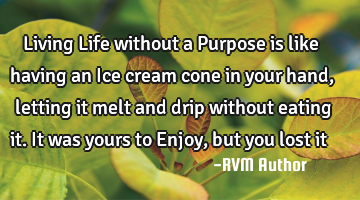 Living Life without a Purpose is like having an Ice cream cone in your hand, letting it melt and..
Life
Living
Lost
Enjoy
Hand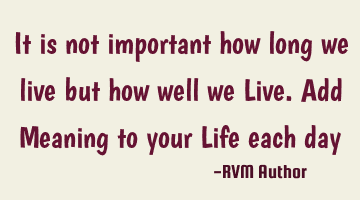 It is not important how long we live but how well we Live. Add Meaning to your Life each..
Life
Day