Those things learned needs to put in practice.... -Kayode Seyi Tayo
Published On: February 19th 2018, Monday @ 3:38:34 AM
Total Number of Views: 60
Categories: Education Goal Science Wisdom Youth
More Quotes Like this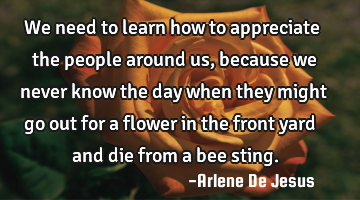 We need to learn how to appreciate the people around us, because we never know the day when they..
People
Know
Day
Need
Learn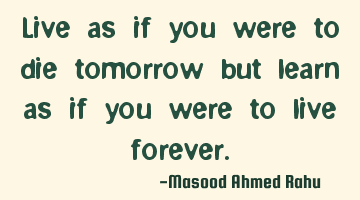 Live as if you were to die tomorrow but learn as if you were to live..
Learn
Die
Forever
Tomorrow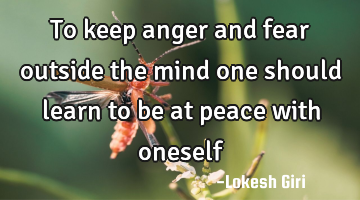 To keep anger and fear outside the mind one should learn to be at peace with..
Anger Peace Philosophy Short Wisdom
Mind
Peace
Keep
Learn
Fear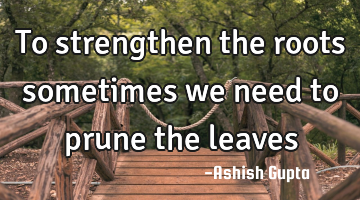 To strengthen the roots sometimes we need to prune the..
Confidence Leadership Short Wisdom One liners
Need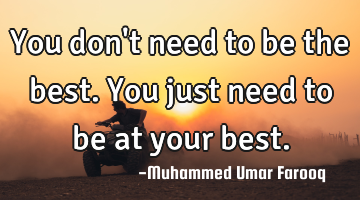 You don't need to be the best. You just need to be at your..
Desire Faith Goal Inspirational Philosophy
Need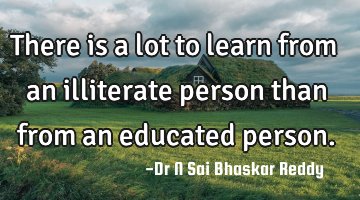 There is a lot to learn from an illiterate person than from an educated..
Learn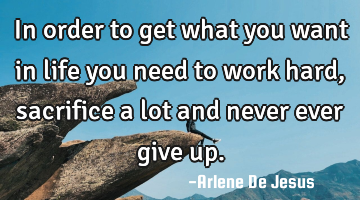 In order to get what you want in life you need to work hard, sacrifice a lot and never ever give..
Life
Want
Need
Give
Work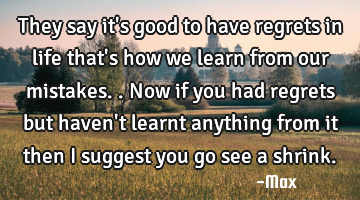 They say it's good to have regrets in life that's how we learn from our mistakes.. Now if you had..
Change Creativity Goal Life Success
Life
Learn
A young mind may not know a lot but sometimes we need a young mind to understand a..
Relationship Truth Wisdom Youth
Know
Need
Mind
Understand