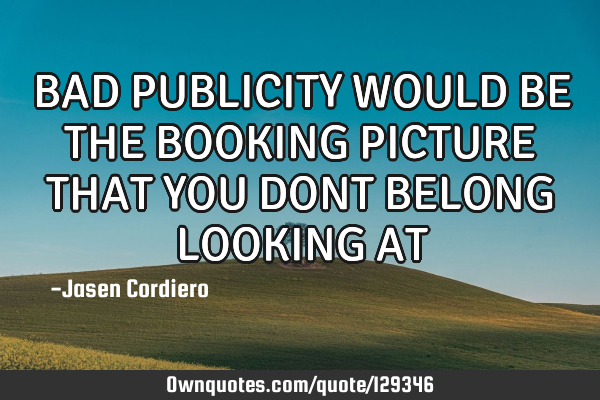 BAD PUBLICITY WOULD BE THE BOOKING PICTURE THAT YOU DONT BELONG LOOKING AT -Jasen cordiero
Published On: February 25th 2018, Sunday @ 1:24:22 PM
Total Number of Views: 44
Categories: Death Faith Goal Hope Inspirational Nature Patience Patriotism Fear
More Quotes Like this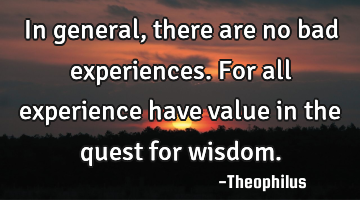 In general, there are no bad experiences. For all experience have value in the quest for..
Desire Faith Goal Inspirational Life
Bad
Experience
Wisdom
That fish do great in water does not make the sea a paradise for birds; you have got to find where..
Find
Water
Good decisions come from experience, and experience comes from bad..
Courage Dreams Faith Life Short
Bad
Experience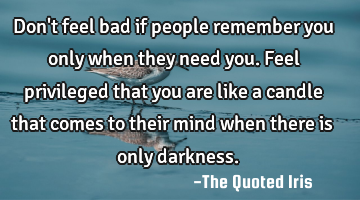 Don't feel bad if people remember you only when they need you. Feel privileged that you are like a..
People
Need
Mind
Feel
Bad
Your past may be bad, but your future is yet to be decided by the..
Courage Desire Goal Inspirational Success
Bad
Future
Past
Present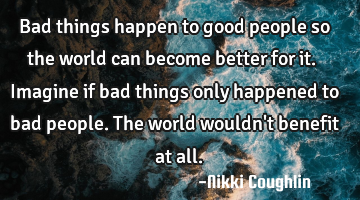 Bad things happen to good people so the world can become better for it. Imagine if bad things only..
Change Hope Inspirational Optimism
People
World
Bad
Happen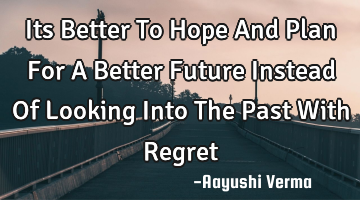 Its Better To Hope And Plan For A Better Future Instead Of Looking Into The Past With R..
Future
Past
Hope
Looking
Regret