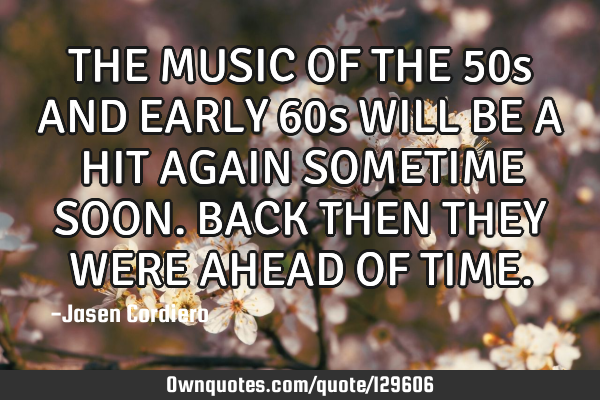 THE MUSIC OF THE 50s AND EARLY 60s WILL BE A HIT AGAIN SOMETIME SOON. BACK THEN THEY WERE AHEAD OF TIME. -Jasen cordiero
Published On: February 28th 2018, Wednesday @ 3:01:38 PM
Total Number of Views: 36
Categories: Faith Funny History Imagination Marriage Nature Patriotism Peace
More Quotes Like this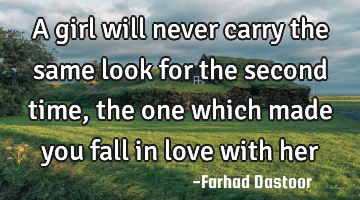 A girl will never carry the same look for the second time, the one which made you fall in love with..
Beauty Funny Imagination Life Short
Love
Time
Look
Girl
Second
Success is what you achieve, and beauty what you inherit. So it's up to you, you give importance to..
Life Love Marriage Opportunity Relationship
Time
Give
Success
Beauty
Achieve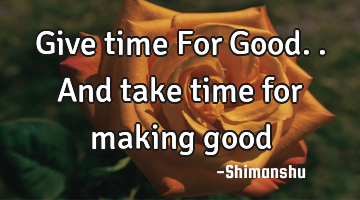 Give time For Good.. And take time for making..
Time
Give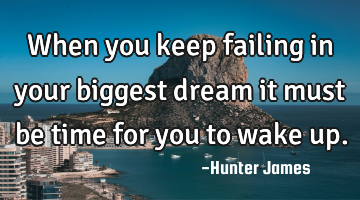 When you keep failing in your biggest dream it must be time for you to wake..
Time
Keep
Dream
Wake
They say time and tide wait for nun! but I ask why discrimination?..
Time
Wait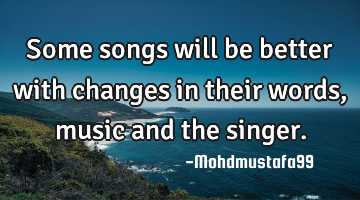 Some songs will be better with changes in their words, music and the..
Change Funny Music Witty One liners
Music