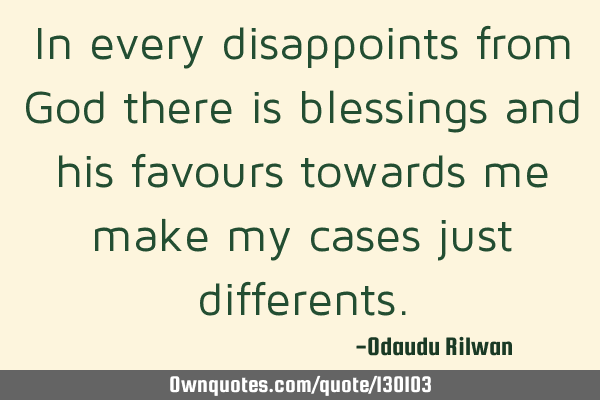 In every disappoints from God there is blessings and his favours towards me make my cases just differents. -Odaudu Rilwan
Published On: March 07th 2018, Wednesday @ 12:34:07 AM
Total Number of Views: 43
Categories: Courage
More Quotes Like this
Is it really a blessing from God, or am I saying that to mask a comforting, worldly indulgence?..
God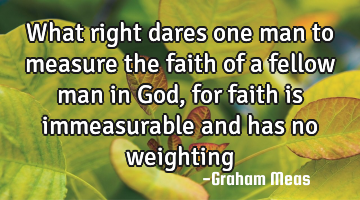 What right dares one man to measure the faith of a fellow man in God, for faith is immeasurable and..
God
Faith
God is peace; religion is man's attempt to commune with God; and war is the worst result of man's..
Faith Failure God History Inspirational
God
Peace
Failure
War
Religion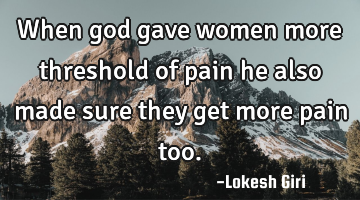 When god gave women more threshold of pain he also made sure they get more pain..
God
Pain
Women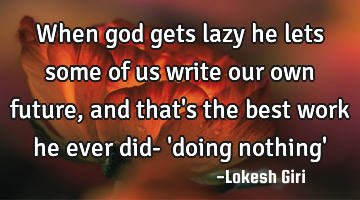 When god gets lazy he lets some of us write our own future, and that's the best work he ever did- '..
God
Work
Future
God didn't make us different, he made us..
God Philosophy Short One liners
God
Different