Until you struggle in excess, you can't have access to success. Because the pain you endure today, will surely set out a place to enjoy tomorrow -ADEDAYO ADEYINKA SAMUEL
Published On: March 07th 2018, Wednesday @ 9:00:34 AM
Total Number of Views: 43
Categories: Courage Dreams Inspirational Success Wisdom
More Quotes Like this
Be careful when you put your mouth on people. What they're going through today that you're..
Change Life Philosophy Truth Wisdom
People
Today
Tomorrow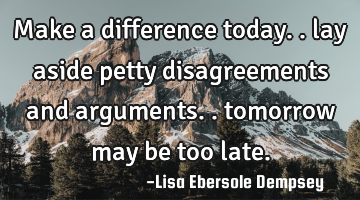 Make a difference today.. lay aside petty disagreements and arguments.. tomorrow may be too..
Family Forgiveness Friendship Inspirational Leadership
Today
Tomorrow
Difference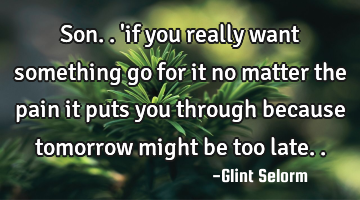 Son.. 'if you really want something go for it no matter the pain it puts you through because..
Want
Matter
Pain
Tomorrow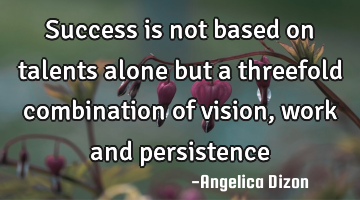 Success is not based on talents alone but a threefold combination of vision, work and..
Change Desire Dreams Faith Goal
Success
Work
Alone
The fire you burn today may not be burning tomorrow, so relight your fire and keep it burning..
Keep
Today
Tomorrow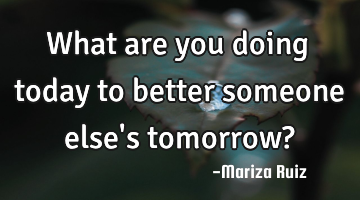 What are you doing today to better someone else's tomorrow?..
Today
Tomorrow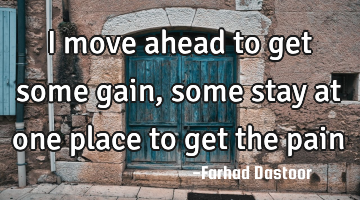 I move ahead to get some gain, some stay at one place to get the pain..
Pain
Place
Stay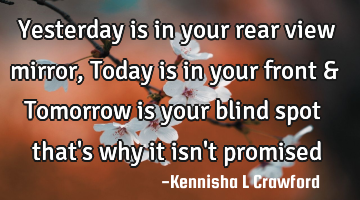 Yesterday is in your rear view mirror, Today is in your front & Tomorrow is your blind spot that's..
History Imagination Life Peace Time
Today
Tomorrow