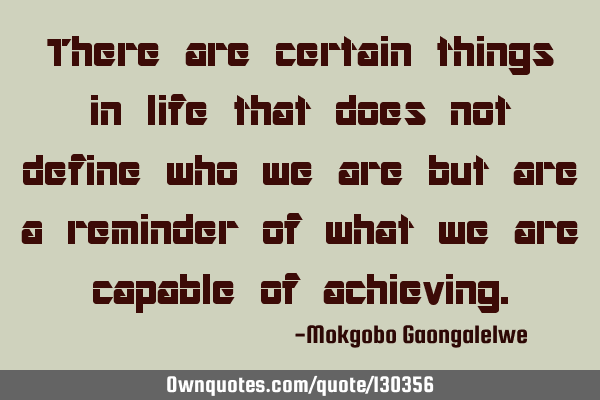 There are certain things in life that does not define who we are but are a reminder of what we are capable of achieving. -Mokgobo gaongalelwe
Published On: March 10th 2018, Saturday @ 4:06:13 AM
Total Number of Views: 44
Categories: Optimism
More Quotes Like this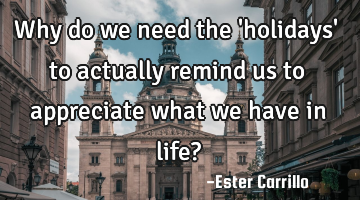 Why do we need the 'holidays' to actually remind us to appreciate what we have in life?..
Life
Need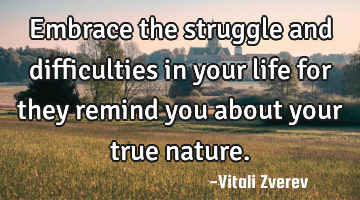 Embrace the struggle and difficulties in your life for they remind you about your true..
Life
Nature
Embrace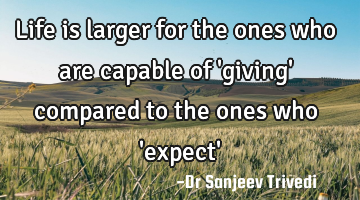 Life is larger for the ones who are capable of 'giving' compared to the ones who 'expect'..
Inspirational Life Philosophy Relationship Wisdom
Life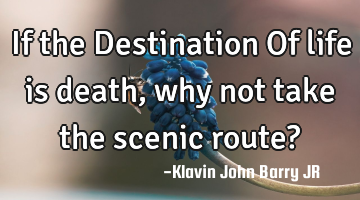 If the Destination Of life is death, why not take the scenic route?..
Life
Death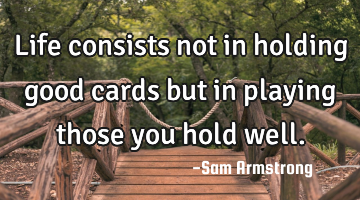 Life consists not in holding good cards but in playing those you hold..
Life
Hold
Did you say life is unfair? I never heard it promising anybody anything. what do you expect?..
Funny Life Optimism Short Witty
Life
Expect
To be stuck in the comfort zone is to never find out what you are capable..
Confidence Opportunity Optimism
Find
Comfort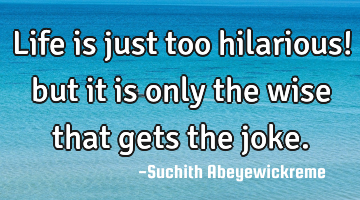 Life is just too hilarious! but it is only the wise that gets the..
Life
Wise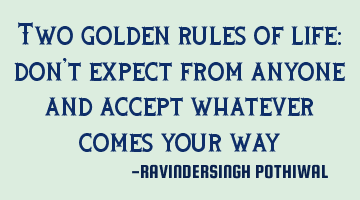 Two golden rules of life: don't expect from anyone and accept whatever comes your..
Failure Hope Inspirational Optimism Philosophy
Life
Way
Accept
Whatever
Expect