(The Devil, God, World Peace 6 of 10) Some of you ignore karma but not the suffering of karma which is a sort of deception to deceive karma [or oneself from karma] although karma is not deceived! Are you just being taught to change or to accept the change to change!? If you do not change from your sufferings are you really meant to change? Will you now or will you eventually, for the better? Or will you make it stagnate and worse? stagnation can be itself worse! - Joshua Aaron Guillory -Joshua Aaron Guillory
Published On: March 12th 2018, Monday @ 8:04:53 PM
Total Number of Views: 53
Categories: Life Nature Philosophy Truth Wisdom
More Quotes Like this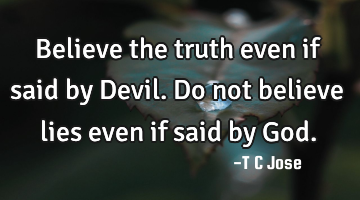 Believe the truth even if said by Devil. Do not believe lies even if said by G..
God
Truth
Believe
God is peace; religion is man's attempt to commune with God; and war is the worst result of man's..
Faith Failure God History Inspirational
God
Peace
Failure
War
Religion
I choose to smile at the world and its teeth than being grumpy and unsatisfied because anger peals..
Confidence Courage Forgiveness Life
World
Being
Human
Smile
Anger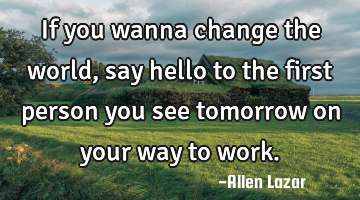 If you wanna change the world, say hello to the first person you see tomorrow on your way to..
World
Way
Change
Work
Tomorrow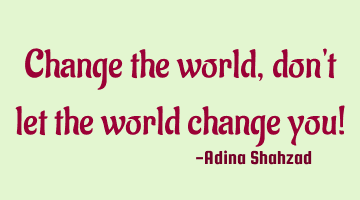 Change the world, don't let the world change you!..
Change Inspirational Life Short Success
World
Change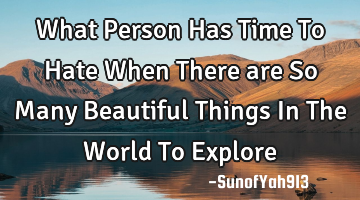 What Person Has Time To Hate When There are So Many Beautiful Things In The World To E..
Beauty Life Nature Truth Wisdom
World
Time
Beautiful
Hate
Life may go on, but how do any of us know that the world won't cease to exist when we die for..
Life Philosophy Short Truth Wisdom
Life
Know
World
Die
Exist
To every finishing line there is a starting point. Don't ignore the days of your little beginning,..
Life Philosophy Success Truth Wisdom
Success
Story
Beginning
Ignore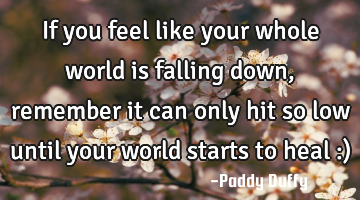 If you feel like your whole world is falling down, remember it can only hit so low until your world..
Change Confidence Truth Wisdom
World
Feel
Remember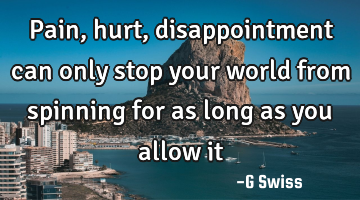 Pain, hurt, disappointment can only stop your world from spinning for as long as you allow..
World
Pain
Stop
Hurt