Do not let the past dictate what the future holds for you, for what happens now becomes the past in every second that passes...but what do we know of our future except it been unpredictable!!!... -Ackwell Mulenga
Published On: March 17th 2018, Saturday @ 5:17:14 AM
Total Number of Views: 44
Categories: Success
More Quotes Like this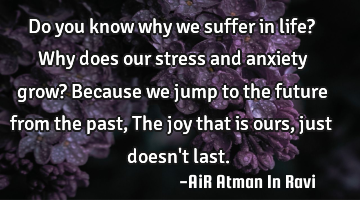 Do you know why we suffer in life? Why does our stress and anxiety grow? Because we jump to the..
Inspirational Philosophy Success
Life
Know
Future
Past
Grow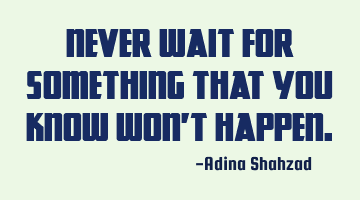 Never wait for something that you know won't..
Life Love Short One liners heart break
Know
Happen
Wait
You know you have lived life to the fullest when you have no regrets about anything you have done..
Life
Know
Past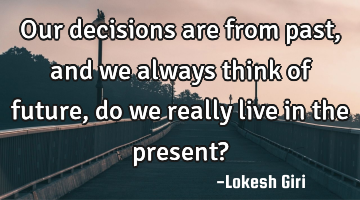 Our decisions are from past, and we always think of future, do we really live in the present?..
Think
Future
Past
Present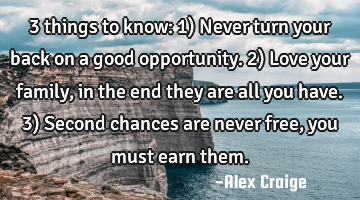 3 things to know: 1) Never turn your back on a good opportunity. 2) Love your family, in the end..
Love
Know
Family
Second
Opportunity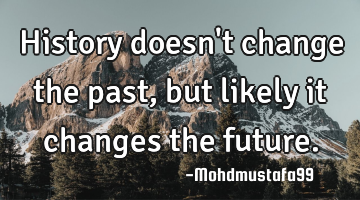 History doesn't change the past, but likely it changes the..
Change
Future
Past
History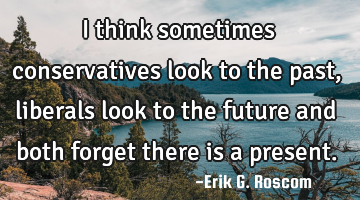 I think sometimes conservatives look to the past, liberals look to the future and both forget there..
Life Patriotism Philosophy Politics
Think
Look
Future
Past
Forget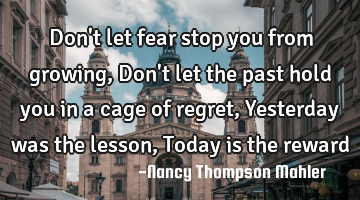 Don't let fear stop you from growing, Don't let the past hold you in a cage of regret, Yesterday..
Change Failure Forgiveness Hope Life
Stop
Today
Fear
Past
Hold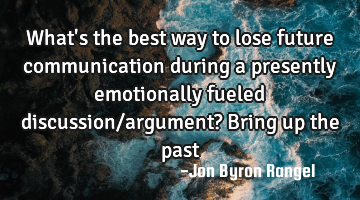 What's the best way to lose future communication during a presently emotionally fueled discussion/..
Way
Future
Past
Bring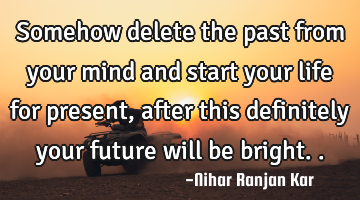 Somehow delete the past from your mind and start your life for present, after this definitely your..
Life
Mind
Future
Past
Present
Every man is the sum total of his life's experiences and therefore every man has the power to..
Future
Past
Power